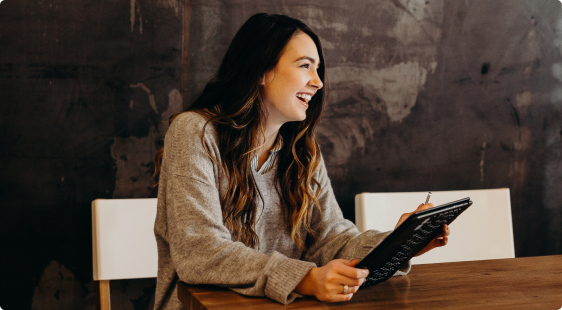 The Benefits of Idea Management
The Benefits of Idea Management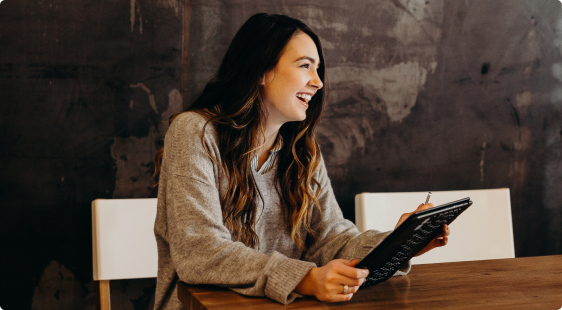 Idea management is essential in today's fast paced, always on, business world. Innovation is no longer merely nice to have, it's key to surviving and remaining competitive. But for innovative ideas to stand a chance of becoming commercially viable, they require a formalized process to capture, evaluate, and prioritize them.
With numerous case studies, we have seen the many ways idea management software can transform a business. If you're curious about what you can expect to gain from adopting an idea management process, consider the following well-established benefits.
1. Capture More Ideas
Finding promising ideas is partly a numbers game, and the best ideas can come from anywhere. Flattening the hierarchy of idea generation is key to surfacing new opportunities, as there are opportunities and challenges that can only be known from the vantage point of a particular role. Idea management software can pull ideas from the nooks, crannies, and corners of your organization so their merit can be fairly evaluated. It can also encourage your workforce to move from reactive to proactively solving problems within their department, job function, and business process.
2. Identify Projects That Move the Needle
You need to manage the flow of inputs continuously in order to set priorities, make budget and resourcing decisions, and ensure teams are working on the right projects that will have the most impact. Evaluation by relevant SMEs is an important step in the idea management process, helping to ensure ideas are judged by appropriate criteria that can accurately determine their merit. This empowers teams and managers to know with confidence that what they're working on will actually move the needle.
3. Create a Repeatable Process with Better Outcomes
Conjuring up a new process ad hoc to evaluate, prioritize, and act on each idea is a waste of time and resources. Idea management provides a process that can be adapted to your particular industry and role. Once the structure of that process is established you can rely on it to move ideas through a funnel with various stages of evaluation, gradually advancing toward potential execution.
If you've ever tried to act on an idea without such a process, you know how easy it can be to get lost trying to figure out what to do next, and unsure whether your idea even has merit. The idea management process provides guardrails, steps to follow, and the confidence to know whether your idea is truly viable. This process demystifies innovation, saves time, boosts efficiency, and improves innovation outcomes.
4. Prevent Overwhelm and Burnout
Your team is almost certainly receiving more inputs from more channels without a commensurate increase in headcount to meet the demand. The increase in channels themselves takes a toll. According to a recent article in Harvard Business Review, "collaborative work — time spent on email, IM, phone, and video calls — has risen 50% or more over the past decade to consume 85% or more of most people's work weeks…These demands, which can be invisible to managers, are hurting organizations' efforts to become more agile and innovative. And they can lead to individual career derailment, burnout, and declines in physical and mental well-being."
With idea management software you can reduce the traffic in certain channels, rerouting inputs to a central database for future evaluation. The challenge is then to balance requests from cross functional teams and stakeholders with your own internal goals. After the evaluation stage, you can prioritize those inputs against your existing roadmap, and use the best ideas to improve your efforts. Without such a process it's easy to take on too much at the cost of your team's well-being and morale.
5. Build Trust and Retain Top Talent
Employees want to know that their feedback matters. Welcoming their input goes a long way, but isn't enough. You'll also need to accept feedback constructively and take action, even if you don't end up implementing their suggestion.
Software that provides visibility into tracking feedback serves to build trust, boost morale, and job satisfaction, by allowing employees to see that their feedback is given serious consideration. Furthermore, if their feedback isn't utilized, it's easier to accept the criteria of a fair and transparent process managed by relevant SMEs.
6. Improve Cross Functional Collaboration
A study from Harvard Business review revealed that 75% of cross functional teams are dysfunctional. With inputs coming from multiple teams and everyone of the opinion that their request should be a top priority, idea management software provides a neutral place for requests to be documented and evaluated in a fair and transparent process, preventing hard feelings and fostering trust between departments.
7. Empower a Culture of Innovation
According to a Mckinsey report, "more than 70 percent of the senior executives in a survey we recently conducted say that innovation will be at least one of the top three drivers of growth for their companies in the next three to five years." The article continues, "senior executives almost unanimously say that people and corporate culture are the most important drivers of innovation."
There are numerous barriers to successfully creating a culture of innovation, ranging from employees feeling they don't have time to generate ideas and/or they lack incentives to do so. Providing your organization with access to idea management software is a key step toward shifting the cultural mindset around the value of innovation. One key factor is how safe and easy sharing and promoting ideas becomes with an enterprise-wide innovation program, a centralized hub to store and track ideas, and a fair and transparent process for evaluation.
8. Track Your Innovation Program's ROI
Idea management software provides a system of record to track the ROI of your innovation. You'll be able to compare the projected vs. net benefits of your ideation per office location, department, team, etc., over a specified time frame. You'll also be able to see which initiatives and teams have the most participation and impact. You can even create and track the ROI of custom categories such as sustainability initiatives, e.g., energy efficiency, food waste, responsible consumption, reduced carbon foot print, or any other enterprise goals. Regardless of what you choose to track, you can always export the data to Power BI to represent it however you'd like.
There are many benefits of idea management, but at the end of the day, idea management needs to contribute to your businesses' bottom line. The right idea management software can. But don't take our word for it — an audit conducted by PwC found that Brightidea clients have generated over $15B in recorded business impact from their ideation.