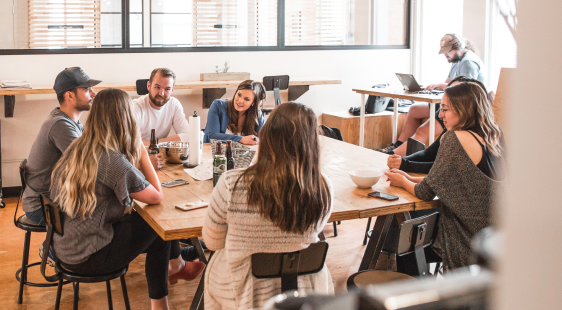 Selecting and Announcing Winners
Selecting and Announcing Winners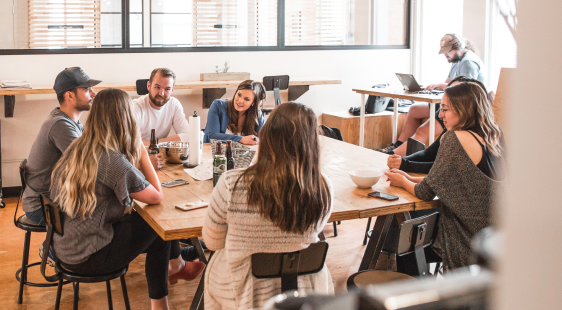 Steps to Ensure the Best Idea Wins
Your hackathon participants need to feel that selecting the winning idea or prototype is fair and based on transparent criteria. Here are a few best practices from the Brightidea Professional Services Team to ensure the best idea wins and everyone can accept the judges' decision.
Step one: Perform due diligence
Ensure all team members are in good standing with Human Resources
Before teams are announced, it's prudent to review the team selection with HR and confirm that members are eligible to participate. Typically, individuals with written warnings or those on performance plans are ineligible, but this is at your organization's discretion.
Make sure managers have approved employee time
Check with managers to ensure teams are available to participate. The best practice is to confirm this well in advance of the event to provide ample notice if staffing coverage needs to be arranged or modified.
Have backup teams selected and approved
If you have a finite limit of teams you're inviting to the hackathon, be prepared with backups should one or more teams become unavailable, or accelerators for further development.
Step two: Align on evaluation criteria
Revisit agreed upon evaluation criteria
The criteria on the hackathon scorecard shouldn't come as a surprise. By adhering to the criteria previously communicated, participants can quickly and clearly understand why certain ideas are selected and others are not pursued. This level of transparency promotes trust and engagement.
Weight the questions/answers strategically
Understand which questions hold more clout and design your hackathon judging scorecard so that it naturally divides ideas into high, mid, and low valued scores. Include evaluators in the conversation for greater transparency and buy-in.
Incorporate a go/no-go question during evaluation
By adding a high point-valued question, you can quickly eliminate an idea if it doesn't meet the most important organizational driver.
Step three: Connect with finalists
Confirm finalist participation
Inform teams they have been selected for the finals and ensure all members will be in attendance, either in-person or virtually.
Confirm judges' attendance
Connect with judges and confirm any pending calendar blocks. Be prepared with backup judges if needed.
Set event expectations
Review the dates, agenda, what to bring, and expectations for both participants and judges.
Step four: Announce the winners
Have a clear communication plan heading into the hackathon for how key messages and the results of the hackathon will be communicated. The Brightidea Professional Services team can provide email templates for announcing the winners.
Key points to include in your announcement email:
Restate the evaluation criteria on the hackathon scorecard
Congratulate the winners
Thank everyone who contributed to its success (participants, stakeholders, judges, mentors, sponsors, etc.)
Help everyone who didn't win still feel good about participating
Give the winners a clear next step to claim their prizes
Share the next steps with the winning idea – will it be funded? Subject to further testing? etc.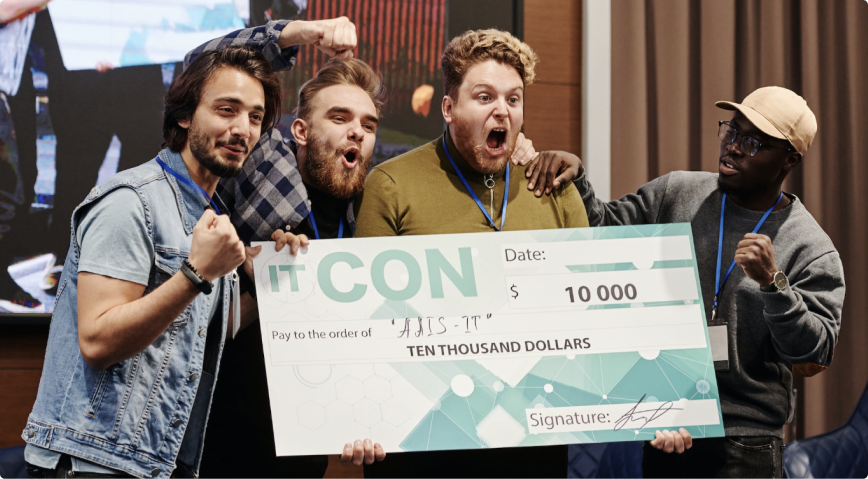 Reward your participants and winners
The promise of awards and recognition will be a big motivator to participate, and you may decide to give all participants something small to show gratitude for their contribution. If the prizes aren't available on the day of the hackathon, provide the teams with clear instructions on how to collect them later. Don't forget to capture the moment with team pictures at the award hand-off.
Prizes could include:
Cash
Gift certificates
Mentorship or access to funding and other resources
Tech gear (tablets, smart watches, drones, Amazon echo, portable harddrives, laptops, etc.)
Subscriptions (to software, courses, etc.)
Extra PTO days
Step five: Close the event
After the event is over you may want to celebrate with the event participants and stakeholders for a job well done. This is another opportunity to take videos and photos to share on your social as well as internal communication channels. Send a final thank you to all who participated, including your project teams, stakeholders, and judges, and inform everyone of the plans for the winning idea — will it be funded? Will it be subject to further testing and validation? Participants will want to know that their time was well spent and that their efforts weren't in vain. Finally, update the Hackathon homepage with the results and photos of the event.