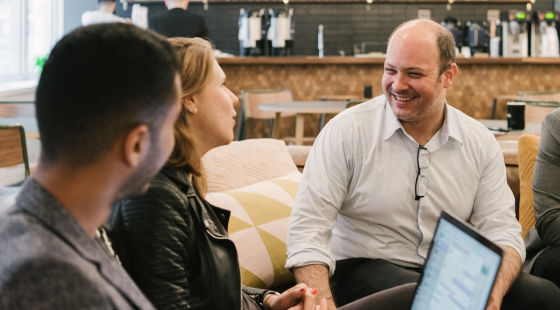 Planning a Hackathon Event
Planning a Hackathon Event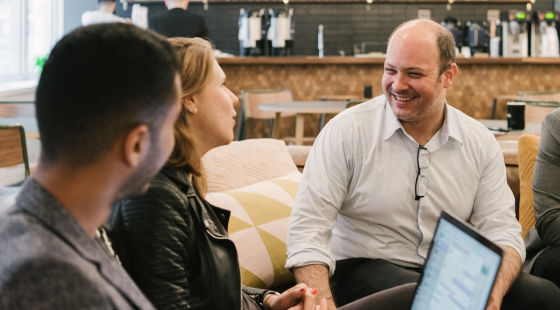 Increase Your Odds of Success
Planning a successful hackathon requires more than ambition and a steady supply of pizza and energy drinks (although they can't hurt). Hackathons have a lot of moving parts, and you may be surprised to learn how much planning is required to generate viable breakthrough ideas and solutions. Of course, exactly what is involved depends on what type of hackathon you're looking to create, but here are a few general guidelines and best practices from the Brightidea Professional Services Team that can help you avoid common pitfalls and increase the odds of success.
Step one: Clearly define your hackathon theme and challenge
Clearly defining the theme and challenge will help you focus your efforts and make sure that everyone is on the same page. Ask yourself, what do you want to achieve with the hackathon? Do you want to focus on a specific technology or a particular problem or challenge? If you don't frame the hackathon correctly, it's unlikely that you'll attract your desired participants and yield the results you're looking for. These goals should be reflected on the hackathon scorecard.
If you're hosting an internal hackathon, empower your employees with a focused ideation challenge to explore the question of what they could be hacking. Letting your employees have a say in the framing of the event can inspire participation, boost morale, and build trust. In the event that the hackathon doesn't yield any investable ideas, your employees will still feel heard and valued because they were able to shape the theme of the event.
Pro tip:
Constraints are good for creativity and innovation
Any seasoned creative professional will tell you that the
best creativity happens within constraints
, but the parameters can't be too narrow or too wide. If you frame the hackathon theme and challenge too narrowly, you'll inhibit the participants' ability to explore new solutions. If you frame the hackathon too broadly, people won't know where to start or what's out of bounds.
Let's consider a recent example: Brightidea partnered with The College of Southern Maryland and the Ensemble Consultancy to implement the VelocityX Climate Innovation hackathon. This hackathon had topics which strike the right balance of specificity. Two challenges were offered to participants — the first was a data visualization challenge asking participants to represent how rising sea levels will impact the communities and infrastructure of specific areas along the Potomac River, so that officials and residents can plan and prepare accordingly.
The second challenge was to create marketing and community outreach strategies that increase communication and understanding of government resources available to residents of specific communities in Southern Maryland who may be affected by flooding and erosion.
Step two: Set SMART goals
Goals are critical in providing guidance and direction to your Hackathon and will help focus the efforts for all involved. What are you trying to achieve? How will you measure progress and, eventually, success?
Adhering to the SMART method will help ensure the goals you set are attainable and worth pursuing. SMART goals are specific, measurable, actionable, relevant, and timebound. By adhering to this criteria you'll be able to focus your efforts and increase the odds of achieving meaningful goals.
Step three: Identify your target participants
Once you know what you're looking to accomplish, it's time to consider who is best suited to deliver against those objectives? Is this an internal hackathon just for your employees? If so, which team(s) are already invested in innovation and have the required skill sets? If you're ready to host a larger external hackathon event you could target students, industry professionals, or a particular community.
Pro tip:
Start small if it's your first hackathon
If it's your company's first hackathon you may want to start with an internal hackathon centered around a single team of employees. This department will be your core team of hackers, which will be supported by an extended team of individuals from other teams (HR, Marketing, IT, Legal, Product Dev, etc) to help pull off the event. This positions your company to gain a few quick wins while minimizing risks as you learn what it takes to manage a successful hackathon.
Step four: Assign roles and responsibilities
Make sure you have a clear plan for who will be responsible for each aspect of the hackathon, from setup and registration to judging and awards. Appoint one person on your team as owner for all hackathon related communications who will develop and drive the communication strategy and foster partnerships with the extended team of sponsors, including HR, Corporate Communications, Legal, IT, Marketing, Product Development, etc. It's important to have the right people with a seat at the table and buy in early so that when ideas hit a team for implementation they're equipped and ready to execute.
If you're hosting an external hackathon, you could recruit a team of dedicated volunteers who can help with various aspects of the event, such as mentorship, registration, logistics, technical support, and judging. Many volunteers are motivated to offer their time for free out of a passion for the field, technology, or cause.
Pro tip:
Get the legal team involved as early as possible
Partner with the legal department early in the process. They can provide waivers, NDAs, and any other agreements necessary to protect the interests of your company. They will likely have input on the right way to allocate prizes (perhaps highlighting the tax implications of cash prizes), protect the IP, clarify who owns the output from the hackathon, etc. Factor their involvement into the creation of your timeline, as they'll need plenty of time to draft documentation and review your plans thoroughly to safeguard against risks.
Step five: Line up sponsors and partners
Sponsors and partners can provide financial support, prizes, and other resources that can incentivize participation and help make the hackathon a success. Sponsors and partners can also help increase brand awareness and media exposure at the local or national level. For example, local universities may want to offer the hackathon to their students as a career and networking opportunity.
Step six: Develop a schedule that includes all key activities and deadlines
Planning a hackathon is an enormous amount of work with numerous moving parts. When planning your hackathon, consider how many cooks are in the kitchen and who needs to sign off on decisions. It's important to account for cross functional partners who are essential for your hackathon's success, but for whom it may not be a priority.
Pro tip:
Give yourself enough lead time
In many cases, a hackathon takes at least 12 weeks from start to finish. This accounts for an average of 8 weeks of preparation time where you'll be identifying sponsors, getting approval from stakeholders, providing clear expectations for participants, creating your communication plan, and building a buzz. The subsequent two weeks will be spent launching — building teams, crafting the hackathon scorecard, planning event logistics, training evaluators, evaluating ideas, and narrowing down to the finalists. In the last two weeks you'll recognize all participants, select finalists, announce winners, and set expectations for what's next.
Step seven: Choose a date that works for everyone
Since a hackathon involves individuals from various teams across the organization, it can be challenging to find a date that works for everyone. This is especially true if senior leadership is involved. With enough advanced notice, you'll be able to find a date that works for all parties. However, don't forget to consider factors such as summer vacations, business cycles, and busy seasons (e.g., tax season in the financial industry).
Pro tip:
Consider the availability of your international teams 
If you're involving a remote team based in another country, check to see if there are any national holidays that would prevent their participation. If you're renting a venue, you'll also want to consider the availability of a space that works for the hackathon.
Step eight: Choose the right venue
If you're creating a hybrid or in-person hackathon, you'll need to secure a venue that's large enough to accommodate all the participants and equipment, has a good internet connection and electrical outlets, and is easily accessible to everyone.
Step nine: Recruit participants
If you're hosting an external hackathon, reach out to potential participants through social media, email, and other channels to get the word out and build excitement for the hackathon. Make sure the way your hackathon is introduced on the homepage carries through to each touch point. The call to action should be clear and simple to understand. If the messaging isn't clear and consistent regarding the hackathon theme, goals, evaluation criteria, expectations, etc., you're putting your desired outcome at risk.
If you're hosting an internal hackathon, you'll rely on frequently used communication channels (e.g., intranet, newsletter, Slack, Teams, email, etc.) for delivering teasers, leadership messages, the launch announcement, reminders, and updates. Communications are essential to meaningful engagement with your employees and, like your marketing communications, consistency is key. If you're using Brightidea Hackathon, emails will be auto-generated when triggered by predetermined actions, such as submission confirmations, comment notifications, status updates, team building requests, and action item assignments.
Pro tip:
Consider cross functional dependencies in your communication plan
Communication requests and corresponding approvals can be a challenge, so it's wise to build extra time in your schedule for delays due to cross functional interdependencies. All promotional materials will most likely need to be reviewed and approved before first use. The length of time needed for approvals is unique to each organization, however, as a general rule, we recommend reserving a minimum of two weeks to clear the review process and obtain approval and space in the desired communication channel.
Be responsive to the potential participants. Some may have never experienced a hackathon and will have questions. Encouraging and fostering their curiosity will increase the applicant roster. Don't assume they know anything about how to participate in a hackathon, or how yours will differ from past hackathons they may have participated in. Hosting a live Q&A webinar with applicants is a great way to both engage with your target audience, build confidence in the event, and increase the quality of submissions.
Step ten: Find the right level of transparency
An internal hackathon is a perfect opportunity to empower your employees and demonstrate transparency as participants get to see one another's ideas, comment on them, and vote. It could be even more meaningful if you can go one step further and give participants just a little bit of insight as to what's actually happening with the winning ideas. Give yourself permission to start small, transparency doesn't have to mean pulling back the curtain and revealing everything.
It's also important to be transparent about your true goals with the hackathon. If the hackathon is really just intended to increase employee engagement, be clear about that. Frame it as a way to flex new muscles, deepen relationships, and have a fun break from the daily grind, as opposed to misleading participants into thinking it's about generating ideas you actually intend to invest in. For example, you may want to set the expectation that you're only willing to test the top ideas, but you're not necessarily committed to implementation.
Step eleven: Plan for security
Consider the security needs of the hackathon, such as cybersecurity, data privacy, and physical security. Your security needs will vary depending on whether you're hosting an internal hackathon just for your employees or whether there are outside participants whom you may be giving access to data, IP, etc.
If you're experimenting with new technology at your hackathon, it's always a good idea to do some background research on a new tool to see if the developers produced any security best practices documentation. This is especially true if your project is going to be hosted publicly or will interact with any non-public data or systems.
Step twelve: Provide the necessary resources
Hackathons require a number of resources to be successful, from food and refreshments to technical equipment. The resources and hackathon tools you need depend on many factors. Are you flying remote employees in and providing lodging for the event? If the hackathon is offsite, you may also want to arrange for transportation. Make sure to clearly communicate what resources are available to participants and provide what they need, such as access to data, APIs, hackathon software tools, and technical support.
Step thirteen: Conduct an event retrospective
Conduct an event retrospective to reflect on and discuss the overall hackathon experience. This is the space to address learnings, lessons, and strengths to ensure you can continuously improve for the next hackathon. It's best to hear from all stakeholders and active participants in the process to get their honest perspective, which can help to improve communication and strengthen relationships amongst team members.​
Highlight the successes, ah-ha moments, and pain points across the various phases of the hackathon. Document best practices for future work and continuous improvement opportunities. Turn pain points into growth and improvement areas. Brainstorm how you might eliminate areas of struggle and replace them with better systems and ways of working.​ It's best to identify creative solutions to problems after you've stepped away for a few days but while the experience is still top of mind.
Pro tip:
Keep it short and concise
Come prepared and use a simple template to capture the information. Allocate 15-20 minutes per review of each phase/deliverable to keep thoughts and ideas moving. Finally, align everyone on next steps to ensure the retrospective value is clearly communicated and appreciation is demonstrated.
Step fourteen: Show participants the fruits of their labor
Brightidea's idea management software enables you to track the business impact of the winning ideas you choose to implement, helping demonstrate the value of the hackathon. You'll be able to measure impact in terms of revenue, market share, churn, or whatever other metric you'd like to track.
Pro tip:
Frame every outcome in a positive light
Participants need to feel that their effort was meaningful, and those with winning ideas may be emotionally invested in their implementation. So if you choose not to develop and implement the winning idea, frame the decision not to move forward as a positive. For example, discovering that the winning idea isn't viable is a valuable learning experience that can save your company resources. The ideas generated at the hackathon may point to promising new directions for future exploration. The bottom line is that it's important to follow up with participants so that they know that their time and energy was well spent towards a worthwhile cause.