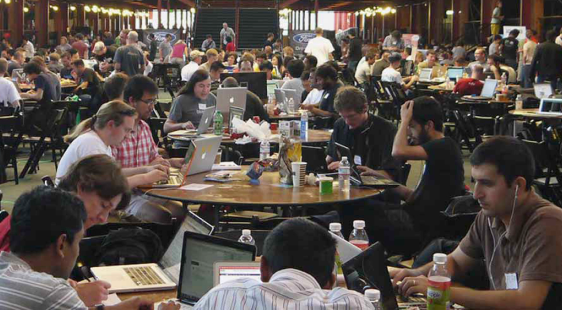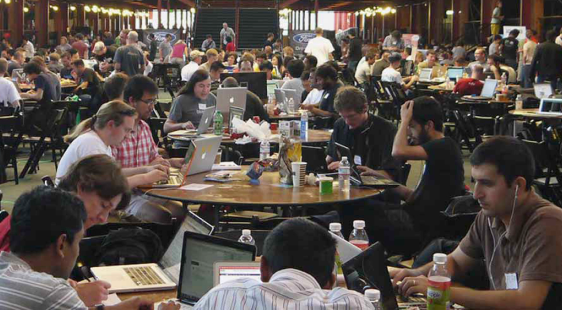 The Definition of a Hackathon
A hackathon is an event, typically lasting several days, where people come together to collaborate in order to solve a problem or identify new opportunities. The word hackathon is a combination of "hack" and "marathon," i.e., a marathon for hackers. The goal of a hackathon is often to build a working prototype, or proof-of-concept, of a product or feature in a short amount of time, and to have fun, improve skill sets, and network while doing it.
The Anatomy of a Hackathon
Hackathons can be focused on a particular theme, technology, or programming language, and can be open to anyone interested in participating, often including developers, designers, product managers, entrepreneurs, intrapreneurs, and project managers, collaborating towards a common goal. Many hackathons are competitive events where teams compete to create the best solution to a problem or set of problems in a fast paced environment. Typically, mentorship is available for teams as they experiment and iterate towards a viable solution. Each team then presents their solution to a panel of judges for prizes, recognition, and a chance for implementation by the sponsoring company. This can be a fun and exciting way to motivate participants and encourage them to push their limits.
Organizations in All Industries can Benefit from Hackathons
Today, hackathons are leveraged across a variety of industries to solve both technical and non-technical business opportunities. For example, the automotive industry has a hackathon hosted by the American Tire Distributors called Reinvent the Wheel, where participants are tasked with delivering an actionable solution that will show how data science can improve sustainability in the automotive supply chain and help reduce CO2 emissions through better logistics. Another example is Hack4Ally, sponsored by Estée Lauder, which is focused on ideating and developing accessible and inclusive solutions specifically for the challenges that people with disabilities face in their daily beauty regimen.
Regardless of what industry you're in, sponsoring a hackathon can enable your organization to gather feedback and ideas for new products, features, or services, promote employee development and retention of top talent, and showcase the organization as invested in innovation.