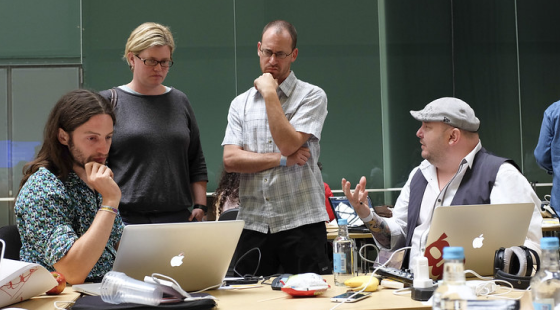 Managing a Hackathon Event
Managing a Hackathon Event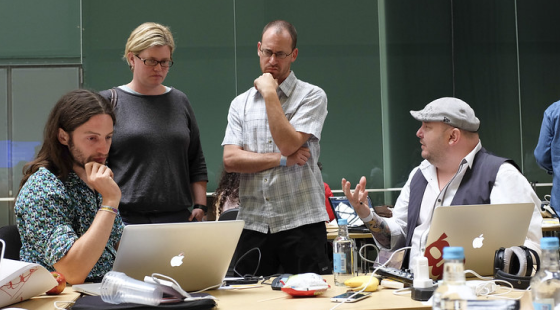 Ensure your hackathon runs smoothly
A hackathon event has a lot of moving parts, but with proper planning and execution, you can run a hackathon that meets your goals and creates a positive experience for all participants. Here are some tips from the Brightidea Professional Services Team for successfully managing an onsite, hybrid, or virtual hackathon.
Tips for managing an onsite hackathon
Give yourself plenty of setup time
If the hackathon is in-person, it's a good idea to visit the venue the night before (or as early as the venue is available) to set up tables, chairs, and signage. Before the day of the event make sure the venue layout is set, food is ordered, and the audio/video/camera equipment has been delivered and set up.<
Send an email to participants and staff the day before the event with the schedule, venue location, parking directions, and any other logistical information that can help ensure the event kickoff goes smoothly.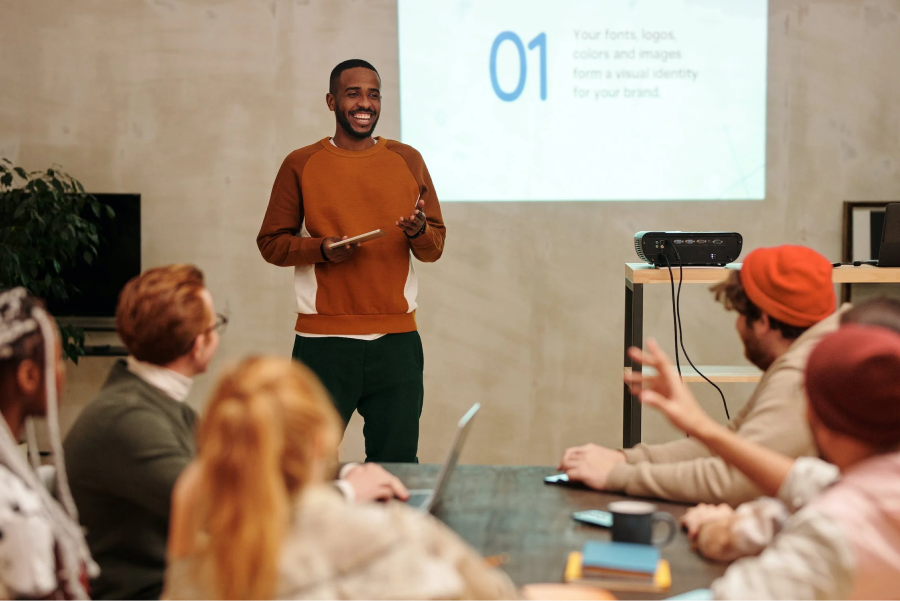 Make the space easy to navigate
It needs to be easy for participants to find different areas of the venue, such as restrooms, common areas, or private workspaces for each team.
You may also want to post signs that have the event schedule on them. The schedule should include meal time, when the kickoff and prize ceremonies are, when teams will share their demos, and when the judging begins.
It's also a good idea to prepare name tags for anyone who will be working at the event. This will make it easier for participants to know whom they can ask for assistance. If you want to go the extra mile, you could even order branded T-shirts for the event volunteers to help them stand out amongst the participants.
Foster a positive atmosphere
Encourage a positive and inclusive atmosphere where participants can feel comfortable sharing their ideas and collaborating with each other. This type of atmosphere is fostered and demonstrated by the hackathon team, including the judges, mentors, and volunteers onsite.
You may also want to define a code of conduct and include it on the hackathon website to set expectations. You might even include the code of conduct on whatever agreements you require the participants to sign. You can make the event more fun and meaningful if you help create networking opportunities, such as icebreakers, for participants to interact with each other throughout the event.
Tips for managing a hybrid hackathon
The unique dilemmas of hybrid hackathons
Hybrid hackathon events allow participation both virtually and in-person. While this enables a more diverse group of participants, hybrid hackathons can be the most challenging type of event to manage because people participating virtually can feel left out, and it often takes more effort to make it a level playing field for everyone.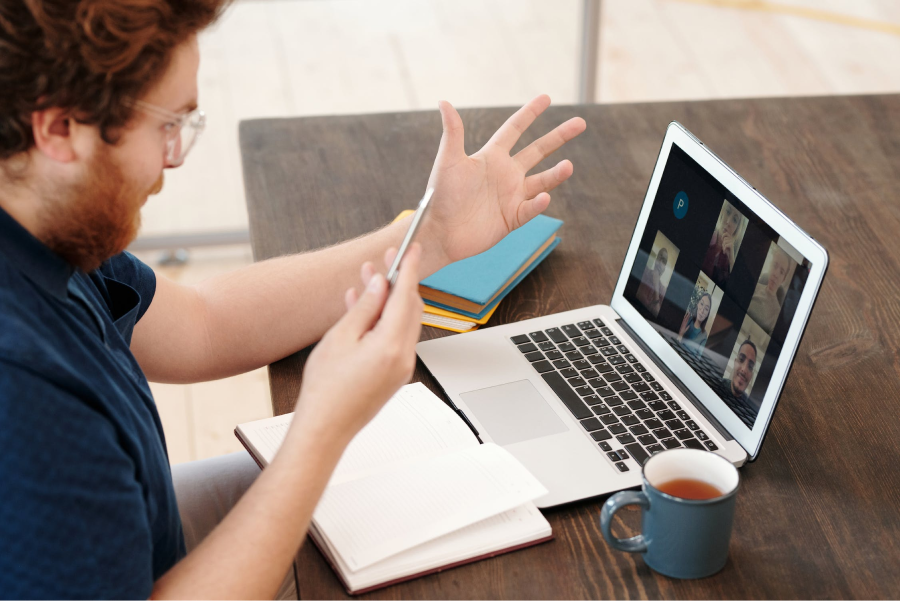 Ways to provide an equitable experience for virtual participants
The experience for virtual participants doesn't have to be identical, but it should be equitable, to those participating in person. Here are a few tips for creating an equitable experience:
Test the sound, mic placement, and camera locations to ensure it's engaging for virtual participants
If you're ordering food for onsite participants and carving out time for breaks and mingling, do the same for the virtual participants and give them a budget for food delivery
Have a leader who's also virtual host a session on your preferred video conferencing platform
Introduce the virtual participants first or give them the first opportunity to present or ask questions
Tips for managing a virtual hackathon
Before we explore what it takes to successfully manage a virtual hackathon, let's briefly cover a few benefits unique to hackathons that are completely virtual.
Virtual hackathon benefits:
Lower costs
Customizable work environments
More diverse participants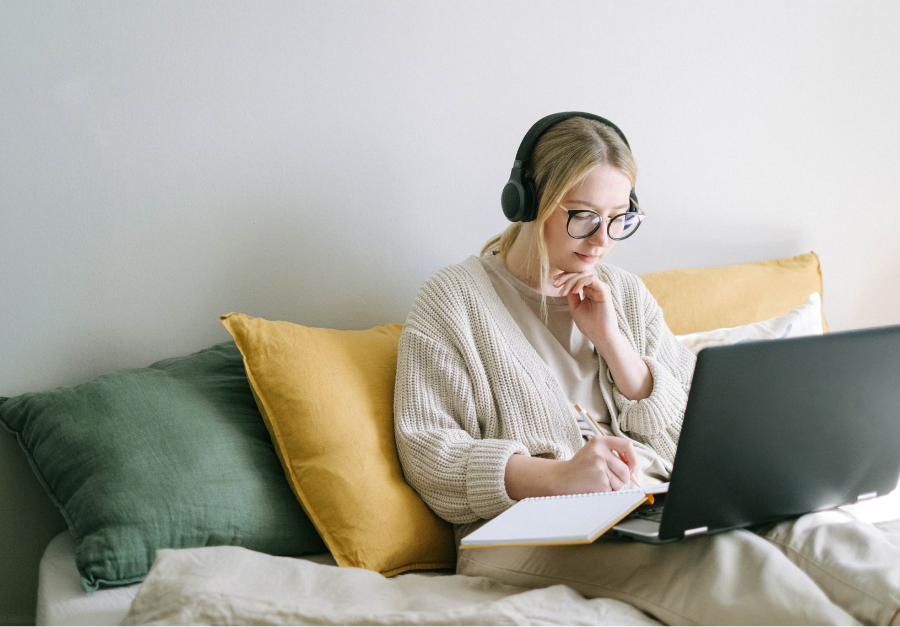 A lower cost investment
Virtual hackathons require much less overhead. Most of your investment will likely be digital infrastructure, software, and equipment, but if you're a remote-friendly company you may already possess many of these tools. Online hackathons need less manpower to run, fewer hours to plan, and less logistics.
Customizable work environment
Working from home also means that every attendee gets to create an optimal work environment tailored to their needs. One participant may want to blast metal while another may do their best work in silence. The ability to enjoy the comforts of home and customize the work environment is a big appeal for many hackathon participants. Then downside is that networking is more difficult virtually.
Attract a more diverse group of participants
Because virtual events don't have travel costs, you may be able to draw a more diverse crowd to your hackathon. Since the internet is the venue, the audience can include teams from all corners of the world. This can also mean you can attract the best in the world, not just the best within your geographic region or with a travel budget.
What do you need for a virtual hackathon?
Virtual hackathons require a number of workplace applications to communicate, collaborate, delegate, and present the work to each other and the panel of judges. Companies that offer remote work probably already have many of these tools available.
Video chatting
Your teams will need to chat face-to-face on occasion, therefore you'll need to provide access to a video meeting platform such as Zoom, Webex, Teams, or GoToMeeting.
Text based chatting
Since participants can't tap their teammates on the shoulder, you'll need a text-based online communication tool such as Slack and Teams.
Digital whiteboard
Sometimes teammates need to show, not tell. Since online participants can't scribble on the back of a napkin or across a chalkboard, they'll need access to digital collaboration tools. Brightidea Whiteboard gives your teams a place to brainstorm in your own infinite space via a browser and collaborate in real-time via the zoomable multiplayer interface.
Wireframing
Wireframing is one of the first steps in the development of interfaces for websites and mobile applications. It's one of the most important stages that can have a big effect on the future of your digital product. Tools like Basalmiq, Axure, and Moqups can help your hackers wireframe their product.
Project management tools
Project management tools like Jira, Asana, Monday, Airtable, and ServiceNow are helpful, as they can help teams understand duties and stay on task both during the hackathon and after the hackathon if the idea is funded and further developed.
Presentation tools
One of the most important elements to consider for a virtual hackathon is how participants will present a finished project. Google Slides, Prezi, Keynote, ClearSlide, and RevealJS are all great options for creating rich, multimedia presentations.
File sharing
You'll need a file sharing application for securely saving and sharing large files. Popular choices include Dropbox, Google Drive, and Box.
Centralized resource hub
Ideally, attendees should be able to easily access event-specific information such as rules, schedules, tutorials, academic references, FAQ's, and
>contact information. It's best to make these available from your hackathon website.
Things to keep in mind for all types of hackathons
Maintain effective communication
Ongoing communication is key to a successful hackathon. Things often don't go perfectly according to plan, which is why you should be prepared to quickly communicate event updates. Brightidea Hackathon offers automated status updates via email to keep participants aware of the schedule, and any last minute changes. You can also post these updates on screens or signage at the event.
Share the event on social media
Share key moments of the event, as it unfolds, on social media to build a buzz and give participants more visibility and recognition. Content ideas could include: coverage of kickoff speakers, the prize ceremony, and interviews with winners, sponsors, and judges.
Revisit agreed upon evaluation criteria
By adhering to the criteria previously communicated, participants can quickly and clearly understand why certain ideas are selected and others are not. This level of transparency promotes trust and engagement.
Recognize and reward success
Recognize and reward participants who excelled in the hackathon. Provide meaningful prizes or rewards that are relevant to the theme of the event and valued by the participants. Consider offering all participants something small to show gratitude for their contribution.
If the prizes aren't available on the day of the hackathon, provide the teams with clear instructions on how to collect them later. Don't forget to capture the moment with team pictures at the award hand-off.
Conduct a post-event retrospective
We recommend conducting an event retrospective to reflect on and discuss the overall hackathon experience. Gather feedback from participants, volunteers, and other stakeholders to identify areas for improvement and measure the success of the event. This is the time to address learnings, lessons, and strengths to ensure you can improve for the next hackathon.