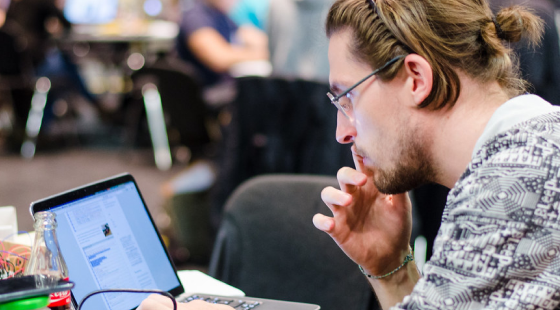 Conducting a Hackathon Event Retrospective
Conducting a Hackathon Event Retrospective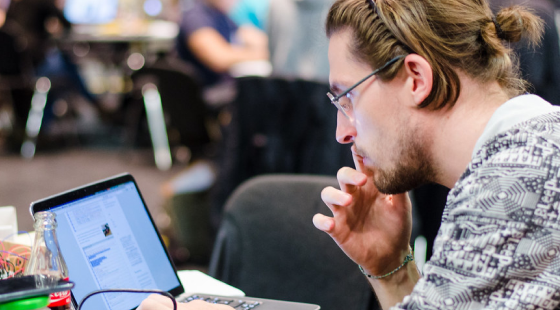 Learn and Grow From the Hackathon Experience
We recommend conducting an event retrospective to reflect on and discuss the overall hackathon experience. This is the space to address learnings, lessons, and strengths to ensure you can continuously improve for the next hackathon. Here are a few best practices recommended by the Brightidea Professional Services Team to help you conduct your hackathon event retrospective.
Step one: Collect feedback from everyone involved
It's best to hear from all active participants in the process to get their honest perspective, which can help to improve communication and strengthen relationships amongst team members.​ Collect feedback from participants, organizers, sponsors, and other stakeholders — was each party satisfied with the outcome?
Here is a list of questions to consider when conducting the retrospective:
Was the hackathon scorecard aligned with the strategic goals and objectives of the event?
Did the sponsors get a return on their investment in terms of brand exposure, partnership opportunities, or attracting new talent?
Did the participants learn or improve relevant skill sets and build meaningful relationships?
Did employee-participants enjoy the break from business as usual?
Did the event boost employee morale?
Do your employee-organizers and stakeholders see an immediate return on the company's investment, or anticipate a long term return?
Did non-employee participants find prospective career opportunities?
Were participants satisfied with the awards and recognition earned?
Would they attend the event again, or recommend the event to a friend or colleague (NPS)?
Step two: Evaluate the hackathon's success
Here are a few key questions to help get a picture of the event's success:
Were the goals you set in the planning stage of the hackathon achieved?
What was the attendance like, and did it meet expectations?
How did the event's logistics and organization work out?
You'll want to highlight the successes, ah-ha moments, and pain points across the various phases of the hackathon, then document best practices for future work and continuous improvement opportunities. Key performance indicators (KPIs) can include:
Step three: Focus on opportunities for improvement
How can the lessons learned from this hackathon be applied to future events or activities? Turn pain points into growth and improvement areas. Brainstorm how you might eliminate areas of struggle and replace them with better systems and ways of working.​ Solicit input from the participants who may have creative solutions you wouldn't have considered.
Pro tip:
Step away for a few days
It's best to identify creative solutions to problems after you've stepped away for a few days but while the experience is still top of mind. This gives your mind a chance to refresh and have new perspectives on the problems.
Step four: Keep the retrospective short and concise
Ask everyone to come prepared and use a simple and effective template to capture everyone's input. Allocate 15-20 minutes per phase/deliverable to keep thoughts and ideas moving. Don't let the team get stuck on any one problem.
Step five: Align everyone on next steps
Once you've identified the event successes and value gained, be sure to clearly communicate that value to all participants and demonstrate your appreciation. Send a final thank you to all who participated, including your project teams, stakeholders, and judges, and inform everyone of the plans for the winning idea — will it be funded? Will it be subject to further testing and validation? Participants will want to know that their time was well spent and that their efforts weren't in vain. Finally, update the Hackathon homepage with the results and photos of the event.
Step six: Gather final metrics from the lagging indicators
If the idea is proven to be viable, implementation will likely occur months, or even a full calendar year, later, depending on the cost and complexity of the initiative. After the new product, service, or feature release, document the business value gained from the hackathon, as well as any boost in employee morale and job satisfaction.
The event retrospective: a vital step in the process
Don't let valuable lessons slip through the cracks — the event retrospective is a critical part of the hackathon event management process. Facilitating an open and honest conversation with the entire hackathon event team, and asking the right questions from all participants, can help uncover what worked, what didn't, and what you can do to improve for your next innovation event. If critical mistakes were made, you'll build trust and ease tensions by openly acknowledging them and documenting how to prevent those mistakes from reoccurring next time.