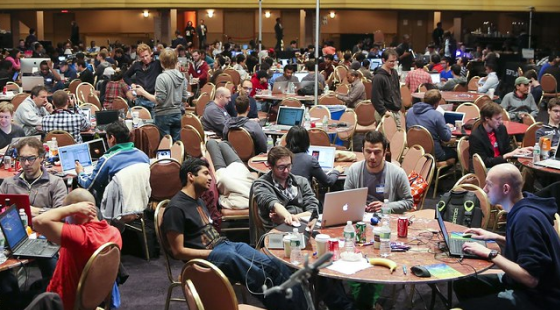 Who Participates in a Hackathon?
Who Participates in a Hackathon?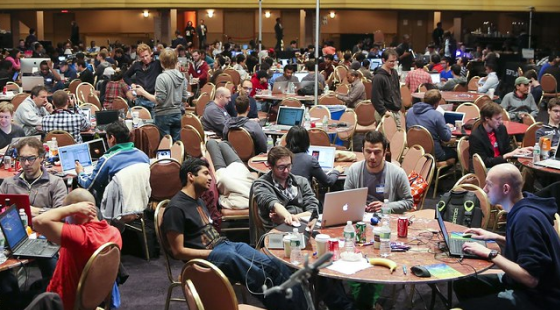 A Diverse and Inclusive Community of Participants
Hackathons often bring together a diverse and inclusive community of people to create, learn, and have fun while solving a common problem, often attracting a wide range of participants, including (but not always limited to) software developers, designers, product managers, project managers, innovation managers, entrepreneurs, and intrapreneurs. Ultimately, who participates really depends on the industry and the objective of the hackathon. Some hackathons are open to anyone who is interested in participating, while others may target specific communities, such as students or women in technology.
Participants in External Hackathons
Many hackathons also attract sponsors and partners who may provide support, prizes, and mentorship to participants. These sponsors and partners can include technology companies, startups, venture capital firms, and academic institutions. They participate in external hackathons to recruit talented individuals, invest in promising ideas, and build relationships within the industry.
Participants in Employee Hackathons
When an organization sponsors an internal hackathon it's a cross functional effort. While there may be a core team doing the actual building, it's unlikely that the resources of one business unit can pull it off alone. The sponsoring organization typically has to make various resources available from other departments, including:
Marketing for messaging and outreach
Product Management for product and industry-specific insights
Engineering for deep technical knowledge
HR to ensure participants are in good standing with the company
Senior leadership and relevant SMEs to be on the panel of judges
Legal for compliance
For these reasons, employee hackathons usually support cross-functional, or enterprise-wide, goals. The marketing team might want to enhance awareness and court new users. The engineering team might need new perspectives on specific needs or challenges. The product team might be looking to streamline a product's feature set and improve the user experience. HR may be looking to increase employee morale and engagement. And senior leadership may be looking to cultivate a culture of innovation, and identify promising new ideas that align with key business goals. A hackathon can accomplish all of these things and more if planned and managed properly.
Hackathons Need Sponsorship
There should be an individual that is responsible for signing off on the planning and management of the event from soup-to-nuts.This person should be from the department that stands the most to gain from the hackathon. Sometimes the DRI is a senior leader, and sometimes they're a project manager. Whomever you choose, it needs to be someone that has the bandwidth to prioritize planning the hackathon for several months leading up to the event, as well as time dedicated after the hackathon to document the learnings, hand off the implementation of the winning idea to the relevant parties, and generally set expectations for what's next.
Awards for Participants and Users
Once the hackathon is over, it's important to recognize and celebrate all of the people and departments that helped make the hackathon a success, from the core team of hackers, to the cross functional partners, sponsors, mentors, SMEs, and judges. Everyone has an important role to play in the success of the hackathon, and recognition for their contribution can go a long way.