---
Who We Are
At Brightidea, we think bigger. We pursue excellence in every aspect of our work and integrate the best and brightest from a multitude of backgrounds. We're a highly collaborative, bicoastal team working hard every day on our mission to transform how the world innovates. And we have a lot of fun in the process.
If you share our belief that innovation will solve some of the world's biggest problems, as well as our passion for building transformative product experiences, come join our growing team. With talent like yours, we're bound to go further.
What We Believe In
We're creative, focused, ambitious, and enterprising. We're big on teamwork, long on drive, and deep in passion for the work that we do. With diverse backgrounds and varied perspectives, we come together daily to drive our mission forward.
we Are Collaborative and Humble
We're tall on talent, short on ego, and let the best idea win. Because we're a team, we believe progress is everyone's business and that each of us brings value to the table.
We Are Leaders and Movers
Founded years before our competitors, we're pioneers in our field and continue that advantage. We buck the status quo and initiate change in every way that we can.
We're Driven by Quality Craftsmanship
We believe in doing things well, not quickly. Our dedication to excellence makes for greater satisfaction and pride in our work—and lasting impact for our customers.
We Value Precision and Clarity
For us, communication is everything. The right word, the right image, all in the right order makes all the difference in conveying what we do and why we do it.
We Put the Customer First
We never lose sight of the reason we're here: our customers. Our job is their success, so we continually strive to improve our output and evolve our point of view.
We Take Care of Our Own
We're a company, but also a family. We're committed to the support and development of each of our team members, both personally and professionally.

Our co-founders still lead the team as our CEO and COO. Their passion and dedication are motivating and inspiring.
Michelle Brown
Account Executive – 8 years

What excites me the most are the countless opportunities to exercise your own creative juices at Brightidea and foresight into the endless possibilities for future growth of the company.
Kelly Kwak
Marketing Analyst – 1 year

Brightidea gives you the opportunity to chart your own path and initiate projects that you believe will improve the organization.
Dennis Sullivan
Account Executive – 1 year

It really comes down to the people. So much of what I love about this job is the team I work with—they're awesome.
Anthony Madama
Product Adoption Architect – 7 years

I've worked in innovation before and loved it. I've worked in product development before and loved that, too. So, I was really psyched to find a company that brought the two together!
Genevieve Wang
VP of Product – 3 years
What We Offer
We believe that great perks are an important part of a happy work-life balance. We offer competitive salaries, excellent benefits, stock options, and top-notch health insurance.
---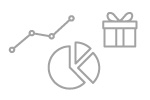 Compensation
Competitive Salary, Merit-Based Bonuses and Promotions,
Generous Stock Options
---
Relaxation
20 days PTO + 9 Paid Holidays, Monthly Happy Hours, Group Outings, Competitive Foosball
---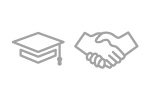 Development
Opportunities for Education,
Leadership Development,
Career Advancement
---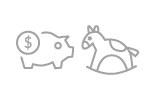 Planning
Matching Simple IRA, Life Insurance, Generous Maternity and Paternity Leave
---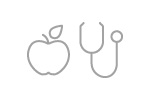 Wellness
Top-Notch Medical, Dental, Vision, Disability Benefits, Fully-Stocked Kitchen
Are You Ready To Think Bigger?
Entrepreneurial Head of Sales
Sales
Go-to-Market Lead, New Products
Marketing
Head of Customer Success
Customer Success