 How Cisco is Achieving Millions in Innovation Outcomes
57,000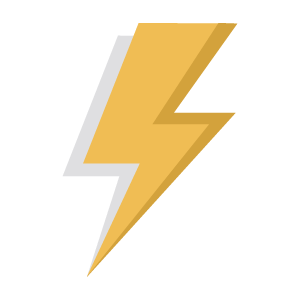 Users Engaged
5,600
Submitted Ideas
$170M
Projected Outcomes
Cisco is the worldwide leader of IT, helping companies seize the opportunities of tomorrow by proving that amazing things can happen when you connect the previously unconnected. The global SIEC (Services Innovation Excellence Center) team, comprised of 13,000 employees in 96 countries, is entirely focused on aligning innovation strategy with business strategy in order to deliver tangible business outcomes for Cisco customers, partners and employees.
In 2007, SIEC realized the need for a more streamlined way to capture the many ideas coming from their 37,000 community members across more than 96 countries, and ensure nothing was slipping through the cracks. They also needed a way to then identify ideas with potential to move forward, and once executed, track the ROI generated from each innovation initiative.
Nick Selk leads the SIEC's Idea Enablement pillar as the Innovation Program Manager.
Once these needs were identified internally, Selk evaluated the market in search of a collaborative innovation platform that would fit. Selk claims that, "If you're not leveraging a dedicated idea crowdsourcing tool you've left a gaping hole in your innovation strategy."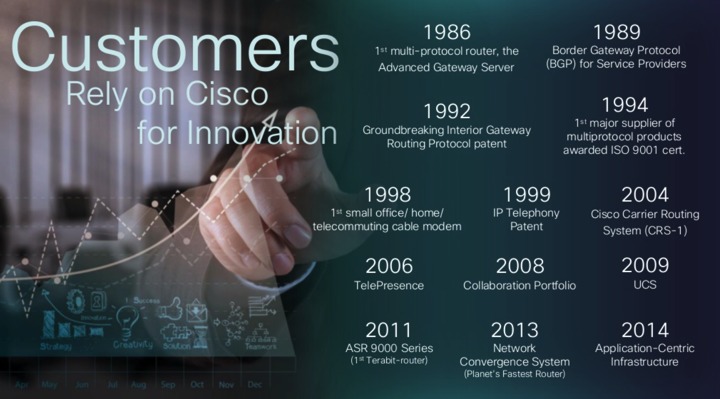 Critical platform requirements for Cisco included the ability for the platform to scale across the enterprise, flexibility to accommodate all the different unique needs of business unit stakeholders, and ease of use, both for platform administration and end users. Selk selected Brightidea's innovation program software and implemented it in 2007 as a response to these needs and requirements.
The SIEC's strategy to scale the program initially started in the Services organization and, based on success, quickly expanded to supporting Cisco globally. Selk and his team now create "franchises" across the company, in which they indoctrinate different groups into the program and train them how to run innovation initiatives on their own.
In October of 2015 Cisco reevaluated the market and recommitted to Brightidea's platform.
"Brightidea remains the clear market leader and the only vendor that can fully support our diverse innovation management needs," Selk said.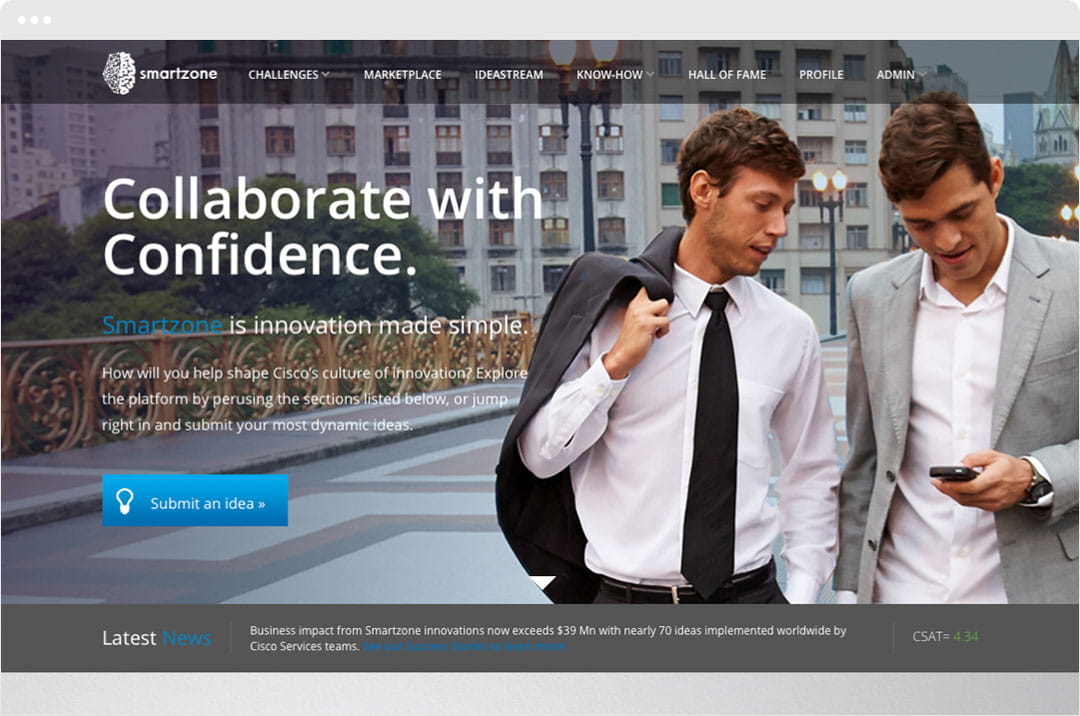 Brightidea has enabled the SIEC team to drive a culture of innovation at Cisco, generating game-changing ideas every day to benefit the corporation. To date, over 86 ideas have been implemented resulting in tracked outcomes of more than $60 million dollars.
As of 2016, Cisco has generated some staggering numbers from their innovation program, most recently running "Innovate Everywhere"; a CEO sponsored corporate-wide venture challenge. Here are some high-level statistics from the now-global program:
57,000 users engaged in the Brightidea-run platform
$170 Million in projected outcomes
5,600 ideas – 20,000 comments – 61,000 votes on ideas