"Any time we can reduce the three "D"s—automating the dull, dirty, or dangerous tasks in construction–the more our workforce can focus on the high-skill tasks that create value in a project. This really improves workforce retention, safety, productivity, and overall job satisfaction."

CUTLER KNUPP
Director of Strategy and Technology Investments
SUBMITTED IDEAS
130+
EMPLOYEES ENGAGED
670+
VOTES AND COMMENTS
~2,000
The construction industry has traditionally been change-averse. Tried and true building processes are valued over new technologies resulting in a build process that has evolved at a glacial pace over the past 70 years. Reasons include a skills gap that necessitates expensive retraining for new technologies, sparse data around productivity within the industry, a regulatory environment that can't keep up with innovations, and a low-margin financial model that discourages straying from the status quo. A 2016 McKinsey report found that 70% of construction firms devoted 1% of revenue or less to technology. This leads to many firms offering a non-differentiated, commoditized service competing only on price.
Since 1965, the Haskell Company has been a pioneer in the construction industry and design-build process. The company works on high-profile commercial and industrial projects worldwide and prides itself on a highly integrated process that brings together architecture, engineering, and construction services under one roof to tailor designs, reduce timelines, and bring down costs. Headquartered in Jacksonville, Florida, Haskell has 1,500 employees and 7 offices across the US and around the world.
In 2018, true to its history, Haskell leadership reached an understanding that the status quo was no longer static. The industry was rapidly changing and the change-averse attitudes that characterized the past were being chipped away at by new start-ups and technology. To support the company's need for innovation and to be a catalyst for change in the industry, Haskell leadership created Dysruptek. Tasked with investing, inventing, and innovating for Haskell, Dysruptek focuses on piloting new technologies from start-ups, evaluating emerging markets, and instituting corporate innovation programs that drive return on investment.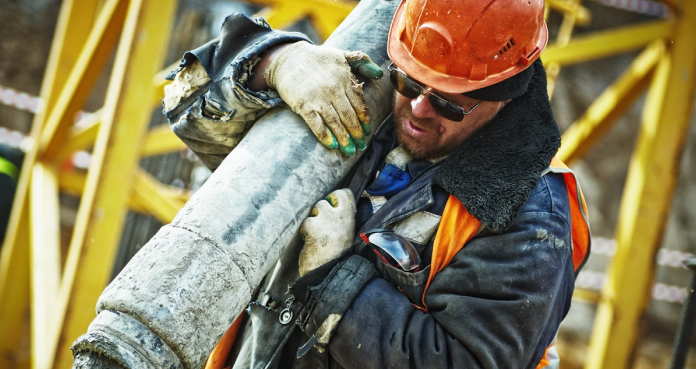 The Challenge
At its inception, Dysruptek was responsible for reviewing Haskell's top-to-bottom commitment to innovation. A quick study showed its first foray into using technology to assist in fostering innovation fell flat. The company originally created an email address to collect ideas that functioned as a digital suggestion box. Unsurprisingly, the email box was rarely used, resulting in it being checked infrequently, and ultimately abandoned. Without a way to monitor engagement, spark collaboration, track ownership, and view progress, innovation happened by chance and convenience. For innovation to be taken seriously, Dysruptek found that Haskell needed to take a much more structured approach to innovation management and a much more powerful tool to engage and harness the creativity that is so valued across the organization. They needed an integrated platform that allows participants to track the ideas that matter to them and promote and comment on topics where they can add value.
Dysruptek team members knew that if they wanted to affect change within their organization, they needed a tool that was easy to use (for admins and participants), collaborative, and flexible enough to align with business goals. More specifically, to help optimize business processes, solve pressing construction challenges, explore sustainability goals, and recognize those who regularly perform above and beyond what is asked of them.
The Solution
"The benefits from innovation can be "squishy," but Brightidea is a tool that lets us quantify and analyze our efforts, allowing us to demonstrate the value of a structured innovation process that was merely a gut feeling in the past."
Dysruptek, after an exhaustive evaluation process, chose Brightidea—a solution that fit their needs for ease of use, collaboration, and was well aligned with the company's goals. The cloud-based system collects ideas anywhere, at anytime, important to Haskell's dispersed, on-the-go workforce. From a laptop at HQ to a mobile phone on a job site, Brightidea makes it easy to submit ideas and include links to relevant research, attachments like schematics, photos, or any other digital supporting documents. This leads to more thought-out ideas being submitted, which allows for a more informed vetting process that results in higher quality outputs.
Behind the scenes, Brightidea's analytics help Haskell identify projected and actualized cost savings, allowing administrators to track the business impact of each initiative. It is critical for Haskell leadership to see quantifiable business impact from their investment in order to justify continued support and expansion of the program — with Brightidea's reporting capabilities, leaders are able to validate and optimize the resources devoted to innovation.
The Results
Today, Dysruptek uses Brightidea to power initiatives across Haskell's global organization. All are deadline-driven and focused, ranging from departmental to company-wide in scope. The challenge topics have included modular construction, sustainability, and new technologies like augmented reality that have produced ideas that have had profound impacts on Haskell's corporate direction. In particular, a series of challenges called Keys to Success addressed safety, project scoping, and stakeholder relationships. This series of challenges resulted in high-quality submissions that helped drive forward some high-reward solutions.
In the first year, over 670 employees have participated and more than 130 ideas have been submitted, generating thousands of votes and discussions. This level of engagement would not have been possible with an email-based suggestion box and the wisdom that comes from crowdsourcing would not have been realized. The interactivity and viral nature of Brightidea encourages participation while the flexibility gives Haskell the ability to customize the platform to conform with and complement their internal processes. The success of the enterprise-wide challenges has prompted individual business units within Haskell to express interest in spooling up specialized initiatives to innovate further.
It is unfair to give all the credit to technology. The Haskell Company is committed to a culture of innovation and that includes buy-in from everyone in the company, from top to bottom. Brightidea is the perfect tool to bring together the desire to innovate that is alive in every member of the organization. Together, Dysruptek and Brightidea allow for the ember of creativity to be captured and nurtured through transparency and accountability from the whole organization.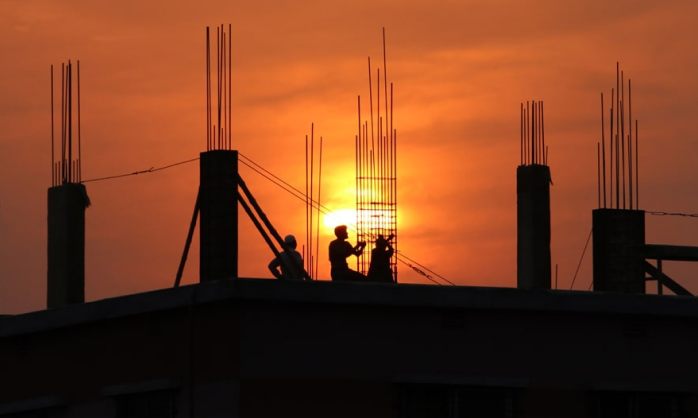 "The beauty of the Brightidea platform is that it amplifies the great ideas that come from remote offices, the crews and people that are not usually as connected to HQ. Because we have buy-in from all our top executives, these different groups know that someone is listening."

CLAYTON LEVINS
Innovation Project Specialist at The Haskell Company
About Haskell
Haskell is a diverse team of architecture, engineering and construction professionals committed to living our values and advancing our clients, our communities, and our people.
About Brightidea
At Brightidea, we're passionate about innovation. We believe it's the lifeblood of progress, advancing the human condition and improving the world around us. To that end, we've set out to accelerate the success of innovation by empowering those behind it with advanced software to facilitate and streamline the ideation process—and the collaboration it thrives on.