"In our highly technical business we're not expecting a fully baked idea. We're looking for a promising seed of an idea that our team can further develop into something commercially viable."

GREG THOMPSON
Director of Corporate Engineering
Global Engineers Engaged
5500
Innovation Team Growth
800%
Total Ideas Submitted
1,584
The Challenge
Autoliv, the world's largest automotive safety supplier, has focused on one very important issue for over 60 years: saving lives. The $9.2 billion company develops innovative products to save 30,000 lives every year and prevent 10 times as many injuries. Innovation is one of Autoliv's three core strategies, and is specifically mentioned in their 2014 annual report:
Boosting Innovations Report
"We have developed a program to drive and capture the innovative spirit among all employees."
– 2014 Annual Report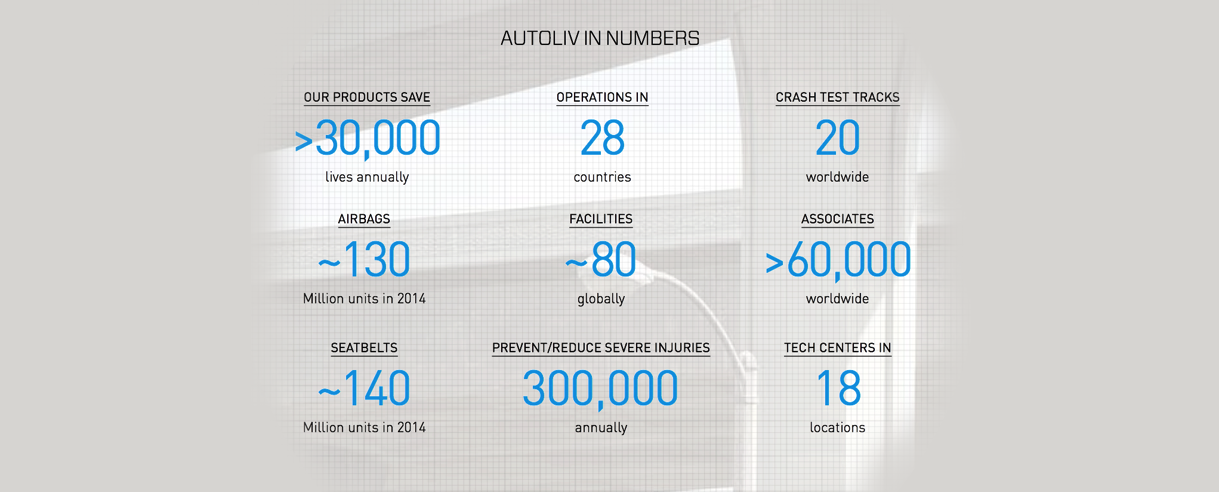 Autoliv's CTO decided to initiate an effort to increase the 'bang for their buck' in R&D. Greg Thompson, Autoliv's Director of Corporate Engineering, was tasked with evaluating one of the main areas identified – ideation – and come up with ways to move the company beyond basic brainstorming.
Thompson attended "The Economists" Ideas Economy Conference, at UC Berkeley, where he first learned about Open Innovation and idea crowdsourcing from Henry Chesbrough; the man who coined the term "Open Innovation".
This collaborative innovation approach made sense for Autoliv, as the company was rapidly hiring engineers around the globe, making person-to-person networking much more difficult. Tapping the insights of such a dispersed and diverse group required a new approach; crowdsourcing.
The Solution
Thompson got approval and support from his CTO to move forward with his new open innovation technique. This resulted in Autoliv's newest innovation tool, "Safety NET".
After researching the innovation platform market and receiving a supplier recommendation, Thompson selected Brightidea to run their innovation programs. The goal was straightforward:
• Find solutions to difficult company innovation initiatives by crowdsourcing ideas within the company.
• Demonstrate truly innovative and valuable insight derived from this new collaborative approach.
After a successful pilot with 1000 engineers in 2011, Autoliv's new CTO green-lighted Brightidea's full deployment to 5500 global engineers.
The company's various R&D teams use Brightidea to run month-long initiatives, each one based on solving a specific problem, which can be either product or process-driven. Approximately 400 engineers participate in each initiative, which is run much like a mini project. Here's how it works:
• An initiative topic is identified, an initiative leader is assigned, and the Brightidea initiative is launched.
• After the set month is over, a technical evaluation team uses
Brightidea to evaluate the gathered ideas.
• A management team reviews proposals of top ideas, and winners are converted to development or research projects.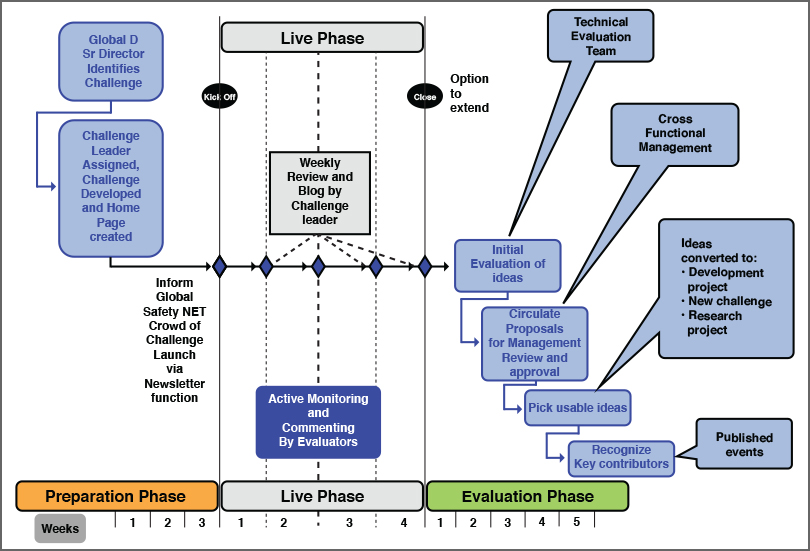 "Innovation at Autoliv has always been part of our DNA, but now we are boosting from that solid base. With new media and tools like safety NET, we are able to include more people in our community of innovators and be more inclusive about the challenges we face as we seek smarter solutions from around the globe."
The Results
Since implementing Brightidea to run initiatives with "Safety NET", Thompson has seen an increase in both the quantity and quality of ideas.
2016 Statistics
• 6,000 users engaged in the platform.
• 1,584 Ideas submitted;
• 4,400 comments on ideas,
• 8,000 votes on ideas.
• 99% of initiatives resulted in ideas that are invested in.
Thompson's team grew from only himself to a CEO-sponsored team of nine.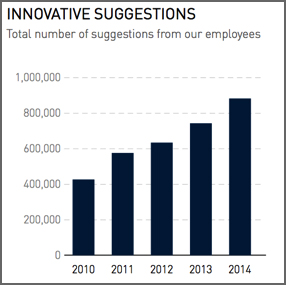 About Autoliv
We're designing safety products that will protect people in the future multi-modal transport system.
About Brightidea
At Brightidea, we're passionate about innovation. We believe it's the lifeblood of progress, advancing the human condition and improving the world around us. To that end, we've set out to accelerate the success of innovation by empowering those behind it with advanced software to facilitate and streamline the ideation process—and the collaboration it thrives on.