Reading Time:
6
minutes
The theme of this year's Birds of a Feather (BOF) event, hosted by Dell in Austin, Texas, was "The Discipline of Innovation." Discipline might seem an unlikely component of innovation, which many view as the byproduct of a creative spark that can't be quantified or controlled, but we at Brightidea know that without a disciplined approach and process innovation usually fails.
As always, our annual invite-only conference for Innovation Management Executives was a great opportunity for like-minded innovation practitioners from GE, Quicken Loans, Nielsen, Cisco, Accenture, SAP and dozens of other companies to share their experiences and go home inspired with valuable innovation insights.
Here are seven key takeaways from the event: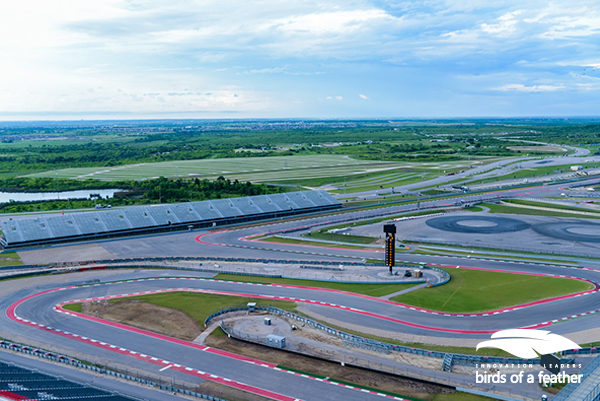 Takeaway #1 – F1 Racing is Way Cooler Than NASCAR!
Before kicking off the main event we toured Austin's Circuit of Americas, the only Formula One (F1) racing circuit in the USA. Everyone got a chance to view the track from the 251-foot, glass-bottomed observation tower, as well as check out some hot cars and an F1 simulator, and the opinion was unanimous. Sorry, NASCAR!
---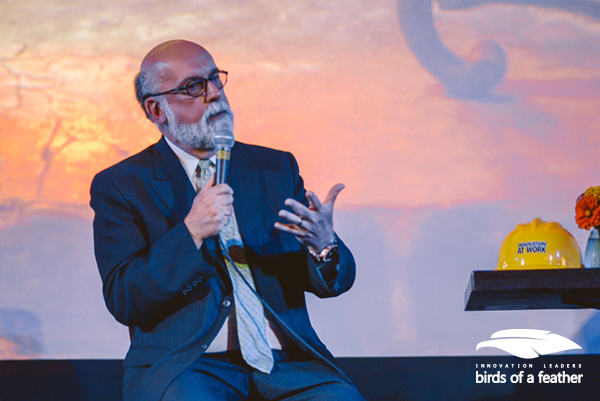 Takeaway #2 – You Don't Teach Creativity, You Un-Teach Non-Creativity
From Dell's Chief Innovation Officer, Jim Stikeleather
This was the key message around a discussion of the need for people to simultaneously adopt two ways of thinking: Convergent and Divergent.
Most companies are good at convergent (analytic/rational) thinking. But innovation requires divergent thinking to unlock the creative juices. The question is "How do you make people divergent (i.e. creative) thinkers? Can divergent thinking be taught?"
Not exactly – but it CAN be "brought out" if companies un-learn their regulated, rational habits, break out of the comfort zones and fail fast, fail furiously, fail often, learn and repeat until successful. Prototyping is key. This iterative, collaborative process is paramount to 21st century innovation.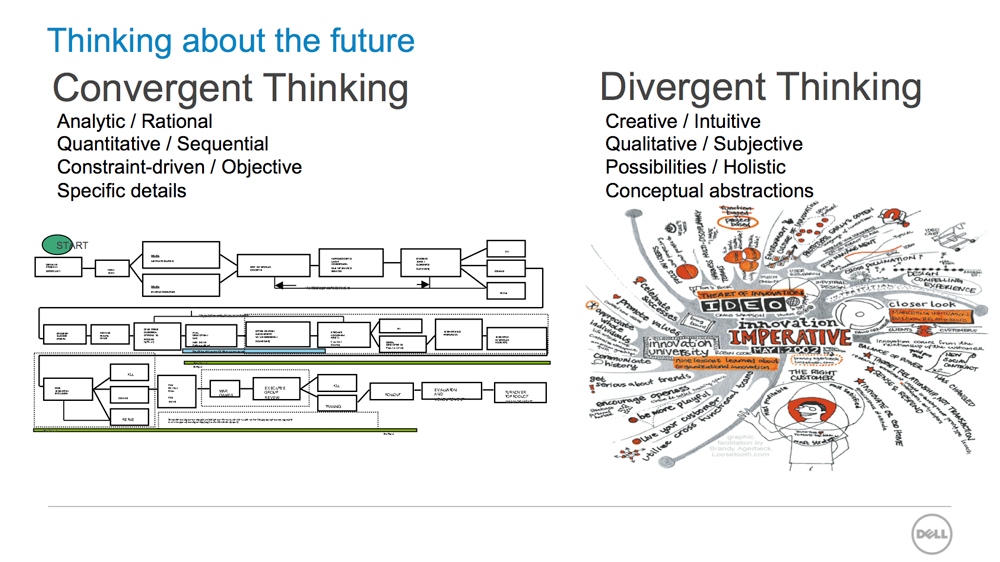 ---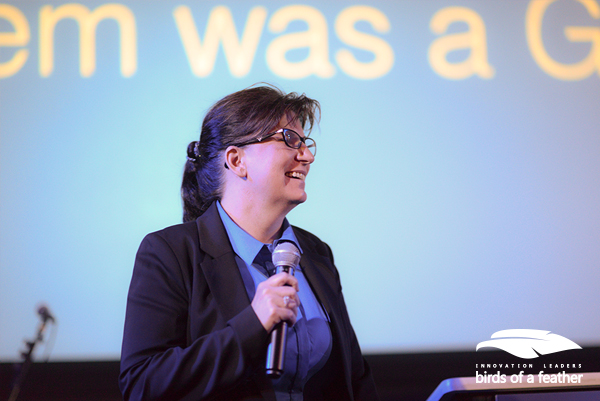 Takeaway #3 – A Center of Excellence Can Make it Safe for Other Departments to Embrace Crowdsourcing and Open Innovation
From GE's Dyan Finkhousen, Director, Open Innovation & Advanced Manufacturing
"The worlds of physical and digital are converging, redefining what's possible," says Dyan, who leads the Open Innovation Center of Excellence, building crowdsourcing and collaborative business models to make innovation more accessible across GE.
With a new market transformed by the Internet of Things giving machines, equipment and plants a voice, GE now has the license to look at everything in new and different ways – new methodologies, procedures, technologies, materials, resources and more. It's a target-rich environment for innovation!
To harness this opportunity and institutionalize and scale innovation success, they've created an Innovation Lab, which taps "The Global Brain", GE's term for the ideas and expertise of people across GE and outside the company.
Says Dyan: "You can't just throw stuff out to the crowd and expect transformational outcomes, but if you invest in the tradecraft of open innovation those transformational outcomes are attainable."
---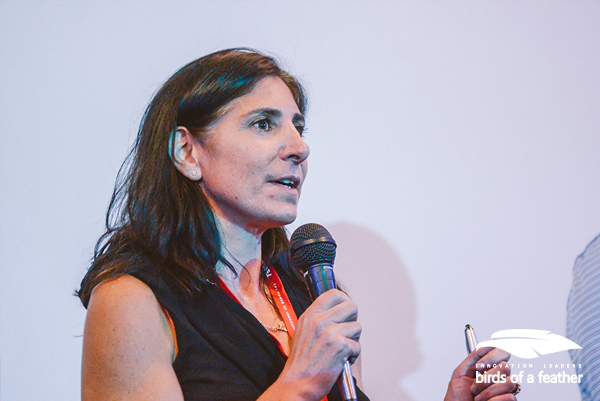 Takeaway #4 – Executive Sponsorship is Key to Innovation Program Success
From Dell's Jennifer Saavedra and others
The message of executive sponsorship was a recurring theme with almost every speaker at the event, because without executive sponsorship from the business unit – someone championing the idea to be implemented and funded – your program is bound to fail
As a case in point, Dell doesn't run a Challenge without sponsorship from Michael Dell and his leadership team – which provides credibility, decision authority, budget and resourcing, clarifying Dell's commitment to innovation to everyone in the company.
---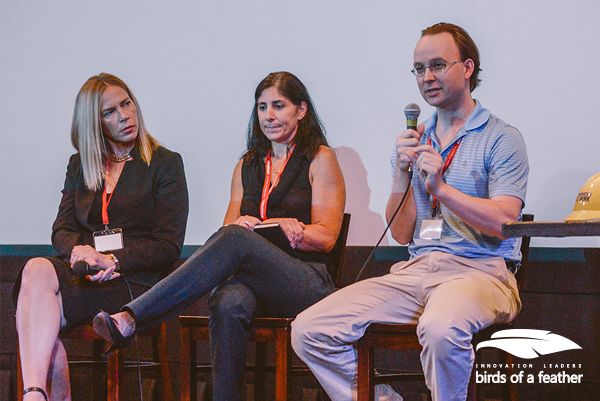 Takeaway #5 – Quantitative Success Metrics Aren't the Only Measures of Program Impact
From SAP's Kuhan Milroy, Dell's Jennifer Saavedra and Pearson's Jacqueline Krain
Yes, ideally we'd all love to show our executive leadership millions of dollars of cost savings or revenue generated from crowdsourced ideas that have been implemented.
And while a lot of Brightidea customers do – just look at Cisco, which has recorded over $37 million in outcomes and counting – other more qualitative measures of success count too:
Kuhan Milroy noted that at SAP the success stories, such as customer impact, are often more impactful than quantitative metrics.
Dell's Jenn Saavedra noted their "Aha Moment" was the realization that when they run Challenges, the top ideas consistently come from outside the sponsoring business unit, demonstrating to Dell's management the power of crowdsourcing to obtain a diversity of ideas that drive better solutions.
Pearson's Jacqueline Krain highlighted the number of customers touched with each Challenge as a metric. With one Challenge they touched 4700 net new customers, representing new opportunities for their products and services.
Oh, and if you need to build a business case for your management based on quantitative program outcomes, our Professional Services team has created a model based on best practice assumptions to help you. Ask us about it!
---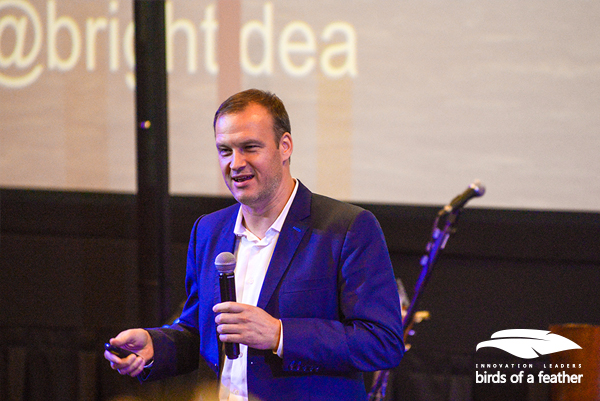 Takeaway #6 – Keep in Mind the Opportunity for Innovation is Always Present
This was one of seven "Innovation Disciplines" from Matt's keynote – to always be cognizant of the "adjacent possible." Or to quote Al Pacino in Any Given Sunday: "The inches we need are everywhere around us."
But you have to be dissatisfied with the status quo and believe the adjacent possible is out there to make this idea work for you. Then to find it you need another one of Matt's Disciplines: Persistence and Agility. Be persistent in your mission, but extremely flexible and adaptive to the obstacle in your path. Disciplined doesn't have to mean "fixed."
As Zig Ziglar said, "When obstacles arise you can change your direction to reach your goal, you do not change your decision to get there." From pacemakers to Post-it Notes, Play-Doh to penicillin, we see these adjacent possibilities playing out in the real world every day.
---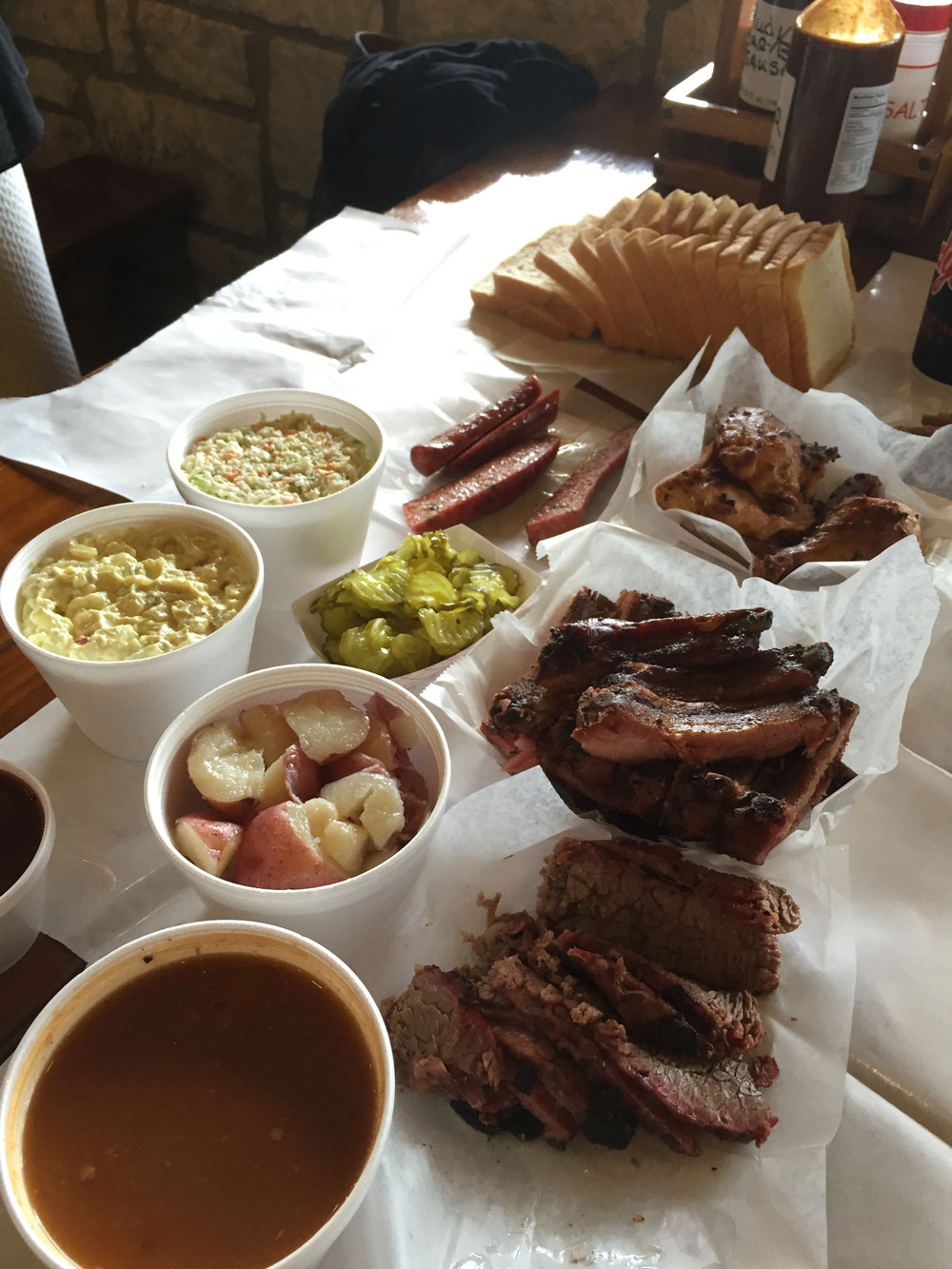 Takeaway #7 – Texas BBQ is AMAZING!
There's nothing more for me to say!
So let's hear what our customers had to say about this year's BOF:
"Thanks for convening some of the brightest minds and topics in innovation – great event!"
Dyan Finkhousen, GE
"The team did a great job and we learned a lot on this trip that we can apply to what we are doing to continue to elevate our program."
Denise Mansfield, AmerisourceBergen
"Always a great event for networking.  After 5 years of BOF's it almost feels like a family reunion.  Thank you for another great event.  I know Kelly and I took back a lot of great ideas and plan to reach out to other participants and you all to continue evolving our innovation program."
Angie Winegar, Farm Credit Services of America
"It was another great BOF.  Joe, Eloise, Leslie and I took many notes and definitely created actions for us to work on now that we are back in the office. Thank you to the team for the hospitality and making us feel like a partner."
Carolyn Tomasi, Motorola Solutions, Inc.
"What a great conference you held!  It was definitely valuable."
Jacqueline Krain, Pearson Education
"Participating in the BOF community gives me the chance to interact with people that do the same kind of work that I do and share common challenges, needs and solutions."
Greg Thompson, Autoliv
Interested in joining the Birds of a Feather Community? Request Invitation here, or reach out and ask us how we can help your company innovate more effectively today!