Reading Time:
4
minutes
Recently, we held our 7th annual Birds of a Feather event in Detroit to engage innovation leaders with the latest practices, principals, challenges and opportunities within our industry. Our gracious hosts at Quicken Loans provided an inside look at how the city of Detroit is currently evolving as we toured and congregated in several beautiful, modern buildings throughout the town.
We kicked off this year's event with evening tours of innovative companies in the Detroit metro area, including Shinola watch and bicycle manufacturing facilities, and DIME (Detroit Institute of Music Education) where BOF attendees were treated to live music performances by students. View photos of each event here.
The next day focused on presentations and insights from industry leaders including Quicken Loans, Nielsen, VSP Global, Cabot Corporation, Bizdom, Fathead and Brightidea. Additionally, we held a segment on "BOF Shared Key Learnings" with 5-minute presentations on lessons learned in managing innovation from Nielsen, SAP, Kaiser Permanente, VSP Global, Cisco, Farm Credit Services of America, ACT, Inc., Panasonic, Health Diagnostic Laboratory, Inc. and The Strategy Group. You can see what each of the presenters had to say in the slides here.
All 2014 Birds of a Feather presentations have been added to our community page on Facebook and the following are some of the highlights from our wonderful presenters this year:
Dual presentations from Quicken kicked off the summit on Tuesday morning. CEO Bill Emerson shared deep insights on their innovation strategy and approach, posing the question: "How do you create that fire in the belly?" Through setting expectations, encouraging and recognizing people, Quicken ignites ideas and a culture of innovation within their organization.
Innovation Team Leader Bill Mirza presented "Cheese Factory: The Inches We Need Are Everywhere Around Us." Bill leads Quicken Loan's Bullet Time initiative and is obsessed with the search to what he calls "Finding a Better Way." In his presentation, he shared more about their innovation program operations, including how their team of 6 members facilitates strong communication and organizational skills to execute and implement ideas. Learn more here.
Nielsen Director of Planning and Governance Ann Marie Dumais presented "Create. Sustain. Accelerate. How to create a sustainable innovation culture through organization efficiency." As a 20-year veteran across various Nielsen owned and acquired companies, Ann Marie leads the development of a global company-wide innovation portal and a technology learning center. In this presentation, Ann Marie described how they've developed a mature innovation program and culture by applying six sigma around the ideation phase. View the full presentation here.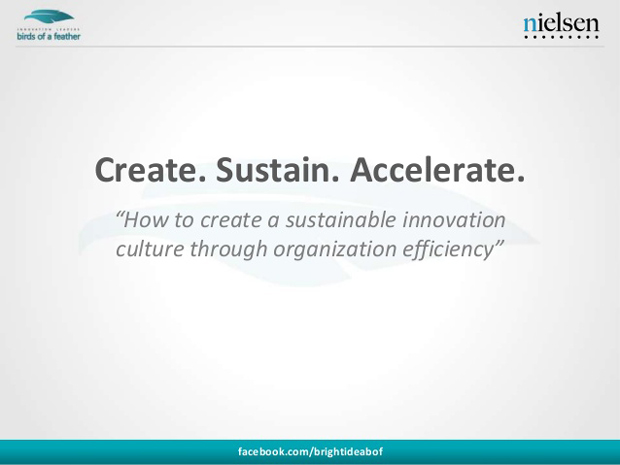 Jeff Ferreira–Pro, Idea Curator for The SHOP, shared insights on the innovation pipeline at VSP Global.
VSP's Idea Bank Launched last summer with one question: What can VSP Global do to become more of a leader in the growing retail market for eyewear? Since then, Idea Bank has shifted focus to opportunity areas such as the billion-dollar wearable technology market and is currently exploring disruptive ideas and innovation around Google Glass products. Learn more here.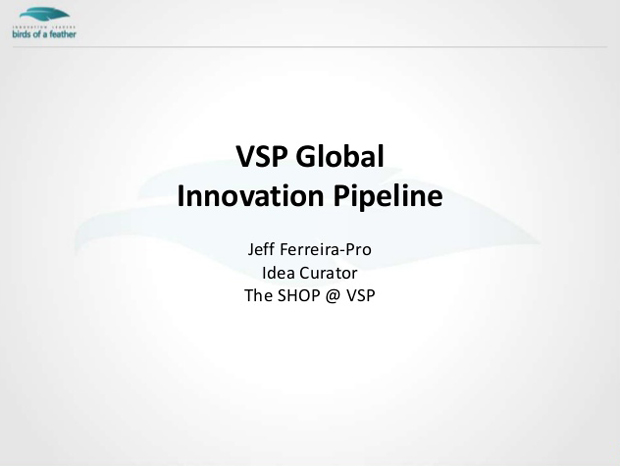 Cabot Corporation is a leading global specialty chemicals and performance materials company. Head of Innovation John Jaddou joined BOF to present on "Focused Innovation: Connecting people and ideas to drive results." John discussed the importance of solving the right problems by engaging customers the right way and communicating effectively. Additionally, he shared how physical ideation sessions coupled with focused virtual WebStorms are essential to achieving this. View the presentation here.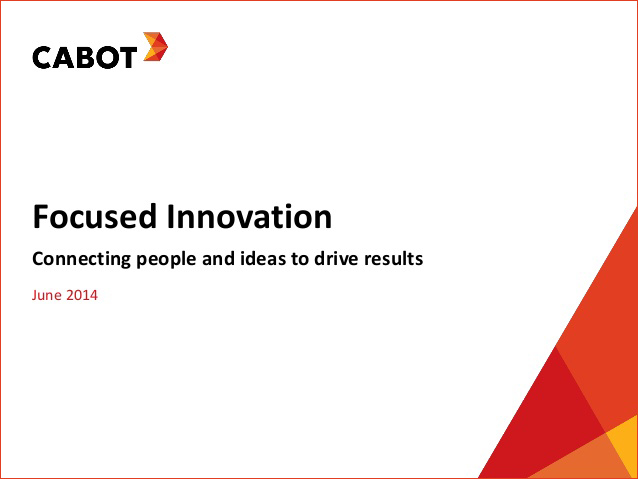 Lee Burnstein of Bizdom gave the presentation "Innovate, Incubate, Accelerate" to share how large companies can play a critical role in the startup community by providing resources and programs that encourage overall growth in the larger company's ecosystem. More than capital investment, accelerators can provide structured curriculum to help increase the speed of innovation and value of startups. Learn more about the acceleration process here.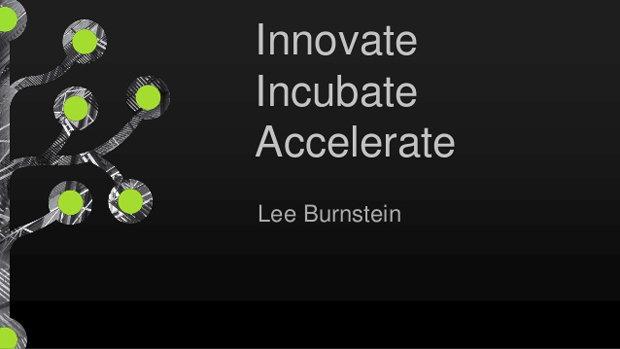 Fathead provides life-sized, precision-cut vinyl wall graphics out of Detroit, and Lynda McFarlan joined us at BOF to give us an inside look at how they help organizations create spaces that truly inspire. For Fathead, the goals are to transform a space, evoke an emotion and tell a great story through imagery and use of space. To see more of how Fathead brings culture and philosophy to life, watch the videos featured in Lynda's presentation.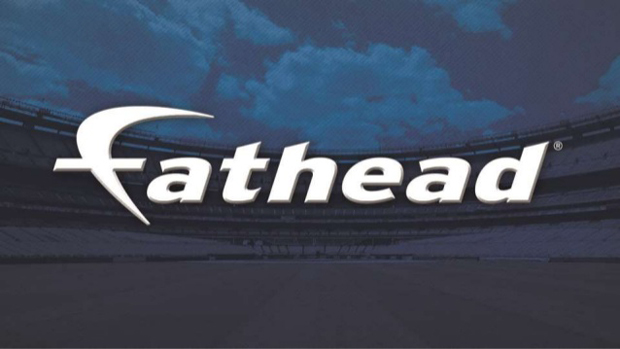 Stay tuned for additional videos and highlights from the 2014 Birds of a Feather event!