Reading Time:
3
minutes
We're thrilled to announce a new addition to the Brightidea team. Steve Bell has joined Brightidea as the Director of Product Marketing, bringing with him an impressive and extensive product marketing history. In his new role, Steve will be responsible for product evangelization, sales enablement and product messaging. Here's a little more about Steve in his own words:
What were you doing before you joined Brightidea?
I've been a product marketing professional for over 16 years, mostly in the cloud CRM/Contact Center software market, and more recently in the collaboration and social big data space. At RightNow Technologies I drove product marketing programs for what became the company's most profitable and industry-leading product, the Dynamic Agent Desktop – think of it as a Zendesk for the enterprise call center.
More recently I ran the Solutions marketing program at Mindjet and the Product Marketing program at DataSift. Mindjet is a leader in mind mapping and collaborative work management software. DataSift is a startup with a social data mining platform – something I'm sure the NSA is already using.
What does innovation mean to you?
Pretty basic and broad – innovation is coming up with and applying a new "thing" to meet a need. "Things" can be products, services, technologies, etc. Needs can be known problems to solve, or yet-to-be uncovered needs.
What gets you excited about working for Brightidea?
Lots of things! The Innovation software space is really interesting and the market opportunity for Brightidea is huge. I'm excited to be part of such a great, collaborative team. It's nice to work for a company that has the size and vibe of a startup but the organizational and product maturity of an established company. I see tons of opportunity to apply my experience to evangelizing Brightidea through differentiated messaging, great marketing content and collateral, customer advocacy, and sales enablement.
What new innovation are you most excited about?
The Lytro is a camera that captures the entire light field with each shot, so you can do your focusing and other photo manipulation after you actually take the picture.
The Vinturi aerator – near and dear to my heart (see next answer below), until this little gizmo came along wine drinkers had to wait hours for wine to "breathe" before drinking. The Vinturi aerator sucks air into the wine as it is poured through the device, and "Voila", your wine is ready to drink.
The whole "shared service" thing. A recent example comes from 3 teenagers who passed up Harvard scholarships to start FlightCar. It's the AirBNB model applied to car rental service. It's one of those innovations that makes you wonder "why didn't someone think of this before?"
What do you do for fun?
With a family of six (four boys ages 13-18), there's always something going on in the Bell household – going to lacrosse games, weekends at the beach, hikes, etc. However, one of the most fun (and sanity restoring) activities is actually GETTING AWAY from the kids with my wife Colleen and exploring wine country. We like to get away to the lesser known wine regions like Amador, El Dorado, and Anderson Valley. We also hang out in Healdsburg and Russian River. Living in the Oakland Hills, I also enjoy hitting the local Oakland and Berkeley restaurant scene for interesting global cuisine.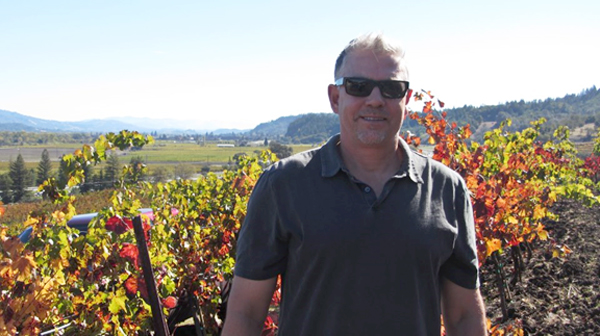 We couldn't be more thrilled to have Steve join our expanding team of industry experts bringing our clients' innovation programs and Brightidea into the next phase of growth.