Reading Time:
4
minutes
This blog post is part of a monthly series highlighting Brightidea's nine innovation apps. Each month, we'll focus on one app and explain how it can increase the engagement, productivity, and success of your innovation program.
---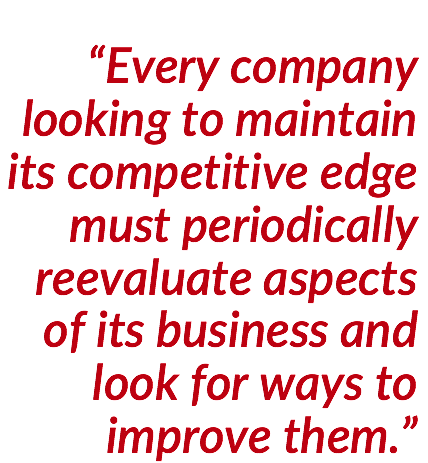 In any industry where there's healthy competition, a business must continually evolve. Markets are always in flux and customers are often fickle, so keeping a finger on the pulse of what's current is vital to staying relevant and desirable in the eyes of consumers. At the same time, it's important for a company to look inward and think about ways it can use its internal resources more efficiently to save on costs and eliminate redundancy. Taking inventory of such business practices is not only a sound growth strategy, it makes a company 46 percent more likely to survive the next five years than those who don't. Whether enhancing the customer experience, streamlining an operations area, or refining a business process, every company looking to maintain its competitive edge must periodically reevaluate aspects of its business and look for ways to improve them.
Optimize: An App to Zoom In on a Key Area of Your Business
Arguably no one is better at understanding how to make these improvements than a company's own employees. Because they interact directly with customers, carry out company policies and procedures, or work in some area of operations, employees are deeply familiar with specific aspects of a business and therefore have insights on how to improve them. A system that facilitates their contribution of ideas can only make the improvement process that much more effective.
Our new Optimize app does exactly that. By using the power of crowdsourcing to tap into the knowledge, skill, and creativity of your workforce, Optimize makes it easy to collect a large number of ideas, manage them centrally, and evaluate them for viability and cost efficiency. What's more, Optimize focuses attention on a specific area of the business over a defined period of time, concentrating the collective effort to improve it. That means real, manageable change can occur because the upgrades are narrow in scope and implemented quickly. The results are something that customers will notice and employees will appreciate.
With Optimize, you can:
Enhance the Customer Experience, as in a retail or service environment, or other aspects of the customer journey.
Streamline an Operations Area, as in a warehouse or back office.
Refine Business Processes, as in an administrative or HR process.
Regardless of context, the app empowers you to renovate your business through small gains that accumulate into a big difference.
Versatile Features to Foster a Culture of Improvement
Summary Dashboard. Optimize features a comprehensive, yet intuitive dashboard that summarizes the performance over time of every improvement idea implemented, and then aggregates the results to show the total impact each one is having. The intuitive graphics make it easy to spot by how much and where the biggest differences are being made and how they translate into business impact.
Pipeline Management. With the app's intuitive UI, different sections of each project pipeline can be dragged and dropped, making it easy to track and manage the development of those projects over time.
Outcome Tracking. Improvements are only as good as their ability to be measured. Optimize makes it easy to track both the qualitative and quantitative impact of every idea that ultimately gets implemented in your organization.
A Measurable Difference to Your Bottom Line
As a tool for corporate success, Optimize adds measurable value to any organization interested in improving the customer experience, streamlining operations, or refining business processes. And it has already begun to make a difference for a number of companies.
One such company is Southwest Airlines. Now its its 46th year of service, Southwest differentiates itself from other air carriers with exemplary customer service delivered by more than 53,000 employees to more than 100 million customers annually. Kim Hanson, Senior Manager of Innovation & Customer Experience, recently discussed how Brightidea has helped Southwest to centrally capture, manage, and provide feedback on customers and employee ideas to continually enhance the customer experience. Hanson recently said, "We get lots of ideas from our employees, so being able to manage them all, do something with them, and give those [people] feedback on their ideas is really important to us."
The advanced crowdsourcing technology in Optimize makes it easy for a company like Southwest to accomplish its goals of improving and streamlining the customer experience. Because this process is often iterative, it benefits immensely from harnessing the collective expertise of an operation's workforce. By focusing a large number of employees around a key aspect of the business—and empowering them with tools to share perspectives and exchange ideas—Optimize helps even large, global companies to make measurable improvements to their bottom line quickly and efficiently.
---
Find out how this incremental innovation software can help you make powerful improvements to your business. Learn more about Optimize and Brightidea's other innovation management tools.