Reading Time:
2
minutes
Brightidea keeps growing! Today, we're excited to share that Rod O'Connor has joined Brightidea as our newest Account Manager, bringing with him a wealth of experience in managing customer relations in fast-paced inside and outside sales environments. Here's a little more about Rod in his own words:
Where were you before you joined Brightidea?
For the last 3 ½ years I was in new business sales, selling corporate foreign exchange payment and check elimination services for Western Union Business Solutions, a division of Western Union. Most people know Western Union services as sending money from consumer to consumer, but they are also the world's largest non-bank provider of foreign payment services for businesses as well. We provided customized solutions for law firms, financial institutions, higher education, NGO's and corporations.
What does innovation mean to you?
For me, innovation is about continually advancing products and services for the greater good of the end user. It's all about progression, improvement and creating a better experience for customers.
What gets you excited about working for Brightidea?
I really enjoy the open collaborative environment, and I appreciate how everyone on the team has been accessible and driven to make this the best company with the best Innovation Management platform in the industry. I also enjoy helping Brightidea customers solve their innovation challenges to continue being the best in their respective industries.
What new innovation are you most excited about?
The Taylormade R1 Driver! Finally, someone built the "swiss army" of drivers, allowing you to change the loft, ball flight path and face angle of your driver with the twist of a small wrench.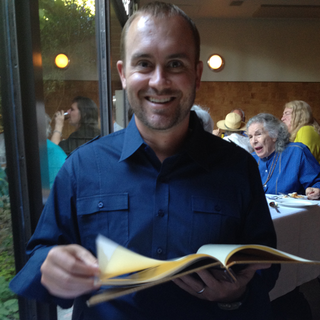 What do you do for fun?
I enjoy playing golf with my friends as well as playing in tournaments with a golf club that I run called the East Bay Hackers Gentleman's Club. I also enjoy brewing beer, and to date, I have brewed close to 500 gallons. Brewing is a very innovative process because the recipe is completely developed in your imagination, and just by adding a different hop varietal or grain combination, you can completely alter the flavor even though it may be still classified as a pale ale or a stout, etc. Additionally, I enjoy seeing the world and experiencing different cultures, finding new restaurants around the Bay Area, and spending time with my wife and family.