Case Study:
Nielsen Insights on Innovation Program Success
What's in the Case Study?
Nielsen is the leader in market intelligence and consumer media viewership information. As new media technologies developed quickly, Nielsen faced the challenge of an increasingly complex innovation program. Read more how they reshaped their program with Brightidea.
Gain Insights On:
Better managing and prioritizing ideas and achieving outcomes
Better managing, measuring, and motivating employee participation
Running highly effective, repeatable innovation challenges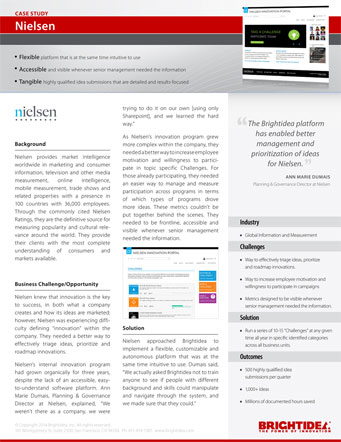 Get Your Free Case Study
Please complete all fields