Fund Game-Changing Projects
through an Internal Shark Tank
---
Brightidea Pitch
Want to have internal project ideas funded quickly?
With our Pitch app, you can manage an internal shark tank,
where entrepreneurs pitch new business ideas to their own executives
to evaluate and grant budget for further development.
---
---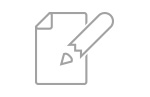 Submit
Business
Proposals
---
---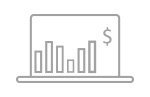 Evaluate
and Fund
Projects
---
---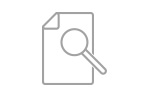 Assess
Financial
Impact
---
Brightidea gives us the flexibility to support 15 or more business units at any time, each with their own requirements.
Ann Marie Dumais
Director, Planning & Governance

Advanced Capabilities to Run Your Shark Tank
Use Brightidea Pitch for time-limited events that are focused in scope and outcome.
---
---
Just One of Many Innovation Apps in the Brightidea Platform
Your role as an innovation leader is expanding—and we're right there with you.
Explore the full suite of our innovation apps.